Alberta budget a setback for diversification, says tech entrepreneur
Broad tax cut instead of targeted incentives reflects 'old way of doing things'
---
A prominent Edmonton tech entrepreneur says the inaugural budget of Alberta Premier Jason Kenney's government is short-shrifting startups and scaleups with its "nearsighted" focus on established businesses.
James Keirstead, president and CEO of Levven Electronics, criticized the UCP government for its plan to cancel targeted tax incentives like the Alberta Investor Tax Credit, choosing instead to reduce corporate income taxes.
"This is going back to the old way of doing things as opposed to targeted programs that can drive diversification," Keirstead said "A broad-based tax decrease doesn't help drive the economy. It's really nearsighted."
"I can't believe I'm saying this but I kind of agreed more with the way the NDP were doing things … and I'm a staunch Conservative," he added.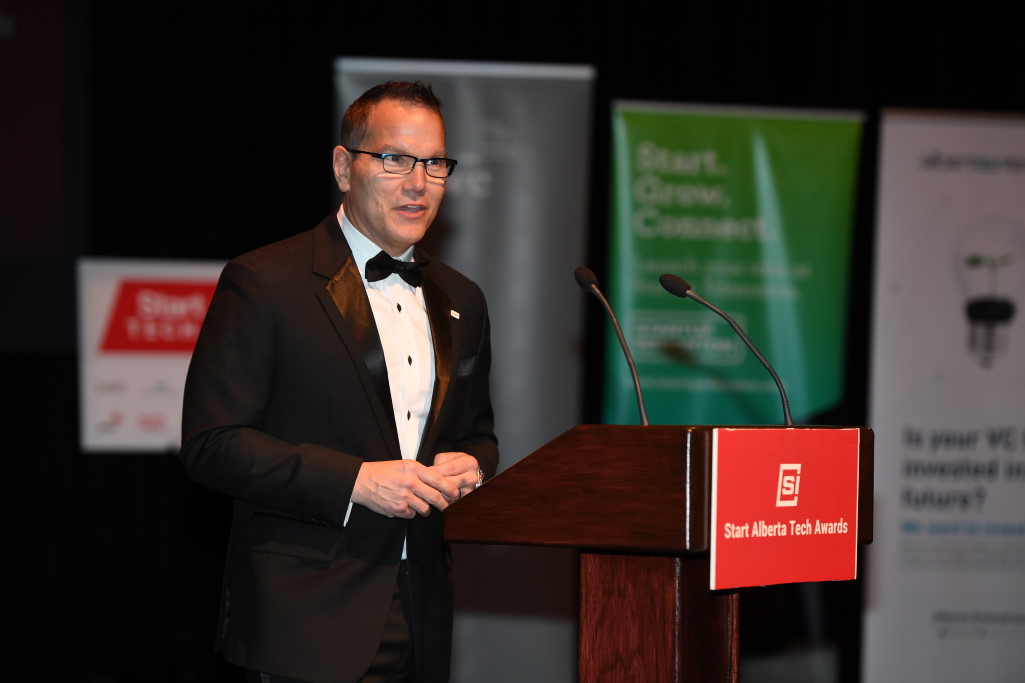 The investor tax credit was among a handful of measures introduced by the NDP that will be "eliminated ahead of schedule," according to budget documents. Other ousted tax credits impact scientific research, experimental development and interactive digital media, such as video game development.
Keirstead said tech companies use money from these programs to hire talent and reinvest in their own and other businesses.
The government also plans to cut budgets for economic development, trade and tourism and Alberta Innovates. Many Alberta universities and colleges will lose funding, which Keirstead said will have a "knock-on effect" to businesses in the form of fewer talented graduates to hire.
Keirstead predicts the discussion over whether Alberta should have done more for diversification will continue to rear its head with every oil-and-gas bust.
"The stop-start of investment … is a sure-fire way to make sure we don't become globally competitive," he said.
'Bright future' seen for AI
Alberta's artificial intelligence and machine learning sector will get $40.5 million over four years, a sharp drop from the $100 million over five years that had been promised by the former NDP government.
Justin Brattinga, a spokesperson for Economic Development, Trade and Tourism Minister Tanya Fir, said the ministry will fund $34 million and Alberta Innovates will fund the rest.
The NDP's pre-election commitment was an "unbudgeted promise," said Brattinga, pointing to stable funding of $2 million a year for the Alberta Machine Intelligence Institute as an example of the UCP's commitment to the sector.
"The fact that we are still funding artificial intelligence in Alberta shows that we do take AI and machine learning seriously," said Brattinga.
"We had to make a lot of difficult decisions as part of our budget. Artificial intelligence … is a good sector and we do see a bright future for it."
Tax credit, tax cut, what's the diff?
Brattinga said the budget's goal was to create optimum conditions for economic growth and investment in Alberta. Measures like the corporate tax cut will benefit more than 100,000 companies in all sectors, he said.
According to University of Calgary economist Trevor Tombe, the UCP and NDP agree on the goals but use different approaches to achieve them.
"Lowering the statutory rate or introducing investor tax credits or allowing for accelerated write-offs — these are all ways of lowering the tax on new investment," which in turn should spur further investment, he said.
The main differences between the targeted and blanket approaches are in who benefits, when, and at what cost to government, Tombe said.
The UCP's corporate tax reduction is a calculated risk balancing the loss of tax revenue against the value of potential investment, he said. Budget documents show a reduced corporate tax rate will have a net cost to the government of $2.4 billion.
"Investment will rise but government revenue will fall — and will fall by more than with some alternative approaches that would also have lessened the tax on investment," Tombe said.
On the plus side, Tombe said, lowering a tax rate is simple. "(With) the investor tax credits, you need to apply, and they need to be administered, for example, whereas just changing the statutory rate, it's the simplest possible thing you could do."
Horrible message, but…
Cory Janssen, co-founder and CEO of AltaML, said the Alberta Investor Tax Credit was a great idea but noted the program wasn't perfect. He is willing to give the new government a chance on tech, saying he has had conversations that give him confidence in future replacements to the cancelled programs.
"I do think perhaps it was underestimated what the backlash would be and the message it sends to the market," Janssen said about the cuts and lost tax credits.
"This is clearly a horrible message to send to technology … but we shouldn't view this government as anti-tech."
More Information