---
---
A weekday news briefing that informs you about what's going on in Edmonton.
The Pulse
In this edition: Sprout Fund II nears $10M target to put into seed-stage tech companies; Coun. Anne Stevenson wants to cancel a plan to spend $26.5M on the 103 Avenue Pedway; Premier Jason Kenney said that Omicron infections in Alberta may have peaked.
The Pulse
In this edition: a retired lawyer turned playwright has won a screenplay competition; the city won't pay for damage caused by Edmonton police during an arrest at Tzin last summer; our moment in history goes back to 1951.
The Pulse
In this edition: AltaML partners with venture capital firm to combine AI and life sciences expertise; the city has launched a new dashboard to share the status of public services in relation to COVID-19; the new grand chief of Treaty 6 wants to get everyone aligned.
---
Weekly newsletters that go deeper on topics of interest.
---
Updates on what Taproot Edmonton has been up to recently.
Blog
As we look back at 2021, we are filled with gratitude for the support that has enabled us to accomplish so much this year. See what our members, sponsors, and clients have made possible.
Read this post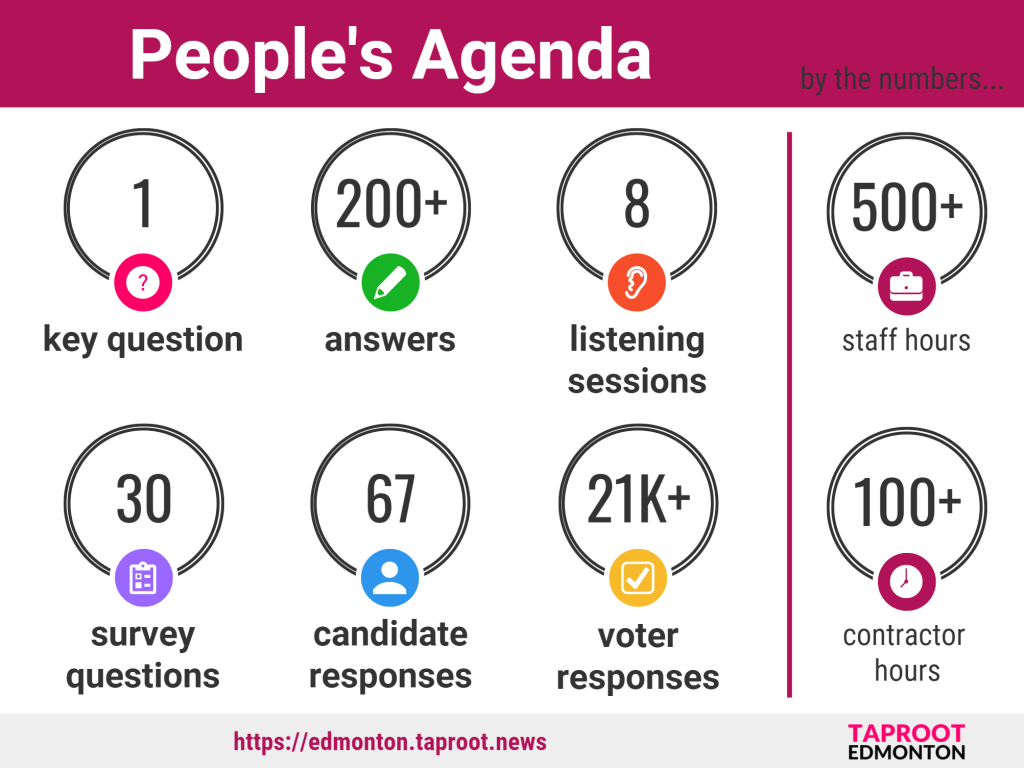 Blog
The votes are counted, the new city council is about to get to work, and we're putting a bow on our People's Agenda project.
Read this post
Blog
We are buoyed and blown away by the response to the Taproot Survey, our matching engine to help Edmonton voters discover how well they align with the candidates running for mayor and city council.
Read this post