---
---
A weekday news briefing that informs you about what's going on in Edmonton.
The Pulse
In this edition: B.C. flooding highlights Edmonton's advantage as a shipping hub; the Valley Line Southeast LRT has been delayed for a third time, to summer 2022; and our latest podcast pick.
The Pulse
In this edition: Royal Bison returns in person, just in time for the holidays; the provincial government has announced changes to photo radar enforcement; and our look at the weekend ahead.
The Pulse
In this edition: a winter CSA offers local vegetables and bolsters the sustainability of Prairie Gardens; AltaML and PROTXX are making headway on concussion diagnostics; Hawrelak Park could be fully closed for three years.
---
Weekly newsletters that go deeper on topics of interest.
---
Updates on what Taproot Edmonton has been up to recently.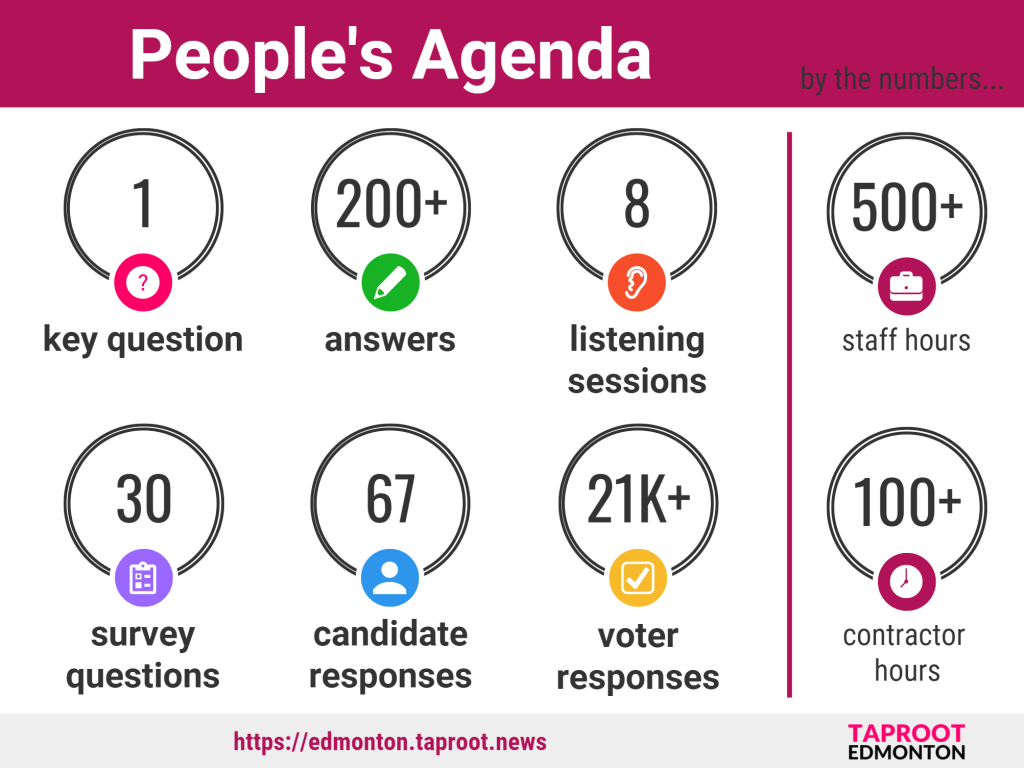 Blog
The votes are counted, the new city council is about to get to work, and we're putting a bow on our People's Agenda project.
Read this post
Blog
We are buoyed and blown away by the response to the Taproot Survey, our matching engine to help Edmonton voters discover how well they align with the candidates running for mayor and city council.
Read this post
Blog
We're getting ready to ask candidates where they stand on issues that matter to the hundreds of people we heard from.
Read this post