Imagine losing the ability to eat or connect and socialize with friends over a meal.
As True Angle Medical CEO Jana Rieger explained in her virtual pitch to investors at the Startup TNT Investment Summit, that's the reality for patients diagnosed with dysphagia. 
True Angle's Mobili-T device and app helps patients who need to practice swallowing exercises do that anytime and anywhere to regain function.
"Our clinical experience showed us that coming into the clinic is costly, inconvenient, requires advanced planning, and involves a lot of waiting. We desperately wanted to give our patients exercise that was more than just a piece of paper with exercises written on it," True Angle explains on the company's website.
The tech company secured at least $150,000 in investment on Nov. 19, while emissions consulting and software company Arolytics was selected as the winner for the Calgary side.
"TNT's support for startups like True Angle is what Alberta is all about," Rieger told Taproot Edmonton.
"We're hearing so many amazing stories from customers who have used the Mobili-T to improve the problems they're having with swallowing because of dysphagia, and now the TNT investment is going to help us get it into more hands."
The investors also struck side deals with Arbor, Uproot Food Collective, and Neuraura. Over $500,000 was promised to startups across Alberta at the event.
The Startup TNT Investment Summit brought together more than 50 angel investors to invest in two Alberta tech startups. Ten companies from Edmonton and Calgary were selected from over 80 applicants, narrowing down the top five for each city at virtual pitch nights in early October.
The other Edmonton finalists included Uproot Food Collective, Story City, Resume Free, and Mach32.
"I think Startup TNT is … a grassroots movement that has really started to change how people perceive our ecosystem in the tech sector," Allie Knull, CEO of Resume Free, told Taproot Edmonton on Episode 5 of the Igniting Innovation podcast series.
Ahead of the summit, Knull and Story City's Emily Craven talked about pitching on the podcast.
The series explores how startups and investors are coming together in Edmonton's tech innovation sector. It follows the lead up to the Startup TNT investment summit, telling the stories of entrepreneurs, new and experienced tech investors, and those working to grow the community.
Building community
Zack Storms, co-founder and chief organizer of Startup TNT, calls himself one of the community's biggest cheerleaders. He started TNT, short for Thursday Night Tradition, in 2019 after realizing that the entrepreneurship community wasn't gathering regularly to engage with one another in a casual setting.
The first event was on his 35th birthday. "A surprise party to myself," Storms jokes when he tells the story.
It quickly grew into a weekly gathering at Polar Park Brewing, where you might run into TEC Edmonton's vice-president of business development, a brand new entrepreneur who just graduated from university, or the CEO of Innovate Edmonton.
"You might meet all these people and you don't really know because everyone is hanging out, wearing shorts and drinking beer together. And to me that was really the beauty of what we were trying to do," Storms said.
The idea to host an investment summit came when Storms decided the province needed a better introductory program to angel investing. It was modelled off the Seattle Angel Conference, where the concept is to bring new and seasoned angel investors together to pre-commit funds for a local company and work as a team through the due diligence process.
The inaugural Startup TNT Investment Summit was held in February 2020, raising $125,000 for Edmonton local technology startup DrugBank. Future Fields and 2S Water were also successful in landing side deals through the summit, and following a successful first event, Storms decided to widen the event to Calgary the second time around.
Learning to invest
Storms dabbled in angel investing with his partner, Keren Tang, for several years before starting the summit. Both agree it's been a unique opportunity to learn about the investment community.
"With each summit, there's quite a large number of new investors, and there is this environment where everyone's really encouraged to ask questions. There's always an angel one-on-one, to let people who've never done this before learn about what angel investing is," said Tang. "As an investor there's definitely a responsibility to participate and to learn."
When it comes to bringing new investors into the fold, Tang and Storms say it's important to provide a welcoming space for people who might not often see themselves represented in that space.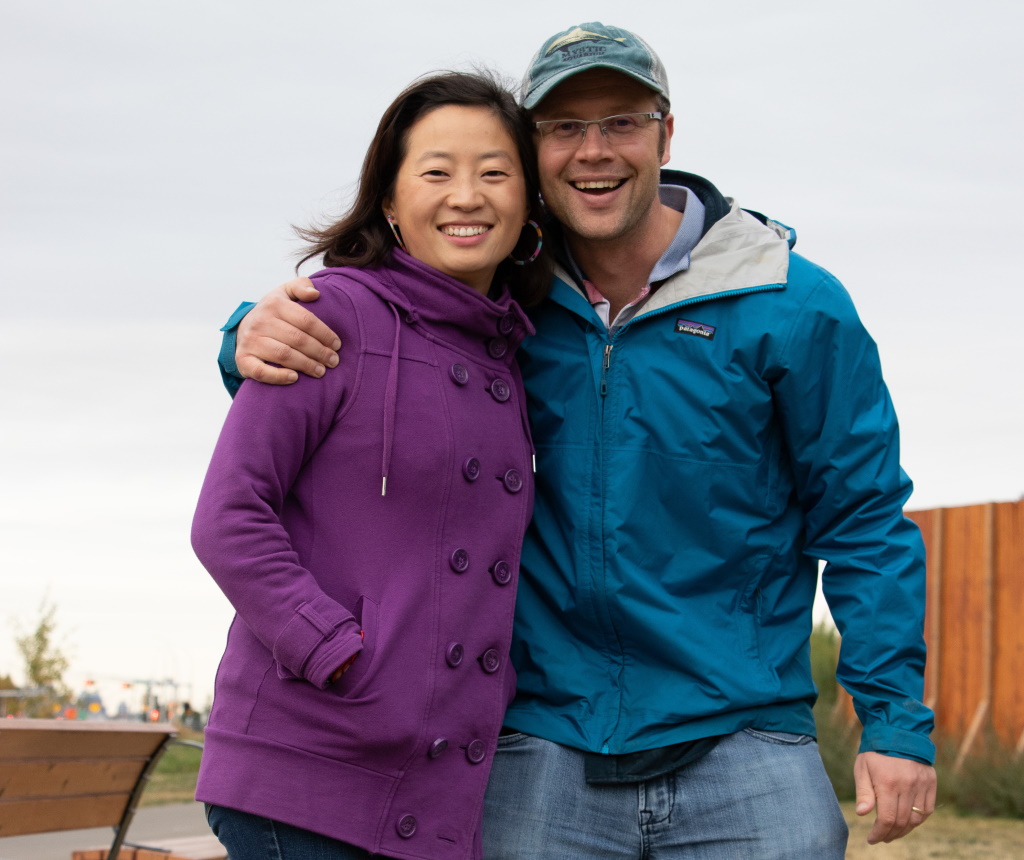 "I look for representation no matter where I go because usually I am the only woman of colour in the room, and especially in this type of sector, I'm often the non-business person in the room," Tang said.
She pointed out that while around 70% of the entrepreneurs involved in the summit were women or people of colour, diversity on the investor side wasn't anywhere near as well represented.
"I think we as organizers probably need to be a little bit more intentional around how we recruit the investors," said Storms.
That's something they hope to continue working on as they plan future summits, reaching out to different kinds of partnerships for Startup TNT.
"I think if we broaden our networks, we attract different kinds of people," Tang said.
"And hopefully, those different kinds of people are of diverse backgrounds."
---
Check out the Igniting Innovation podcast series and stay tuned for Episode 6 featuring True Angle Medical on Nov. 25.