EEDC leased it, but will they come?
An older downtown tower could be reborn as a new Innovation Hub to revitalize Edmonton's tech startup community — if it can get tenants
The cranes over downtown speak to a city that is feverishly building a new economy. But there's also a boom being nurtured that has nothing to do with towers and everything to do with technology.
With a soundtrack of clickety-clacking keyboards helmed by young geniuses, hopes are high that the new tech economy will birth new ventures, feed off collaborative creativity, lure angel investors and inject millions into Edmonton's economy.
On Oct. 2, the Edmonton Economic Development Corporation made public a plan to better support the tech economy and lessen confusion around its services and programs. A prominent piece would see key startup players moved out of current offices and into what EEDC calls Edmonton's Innovation Hub, several floors of leased space inside an older downtown tower.
Now something else is building: a feeling of disenfranchisement in the very community EEDC is trying to help most.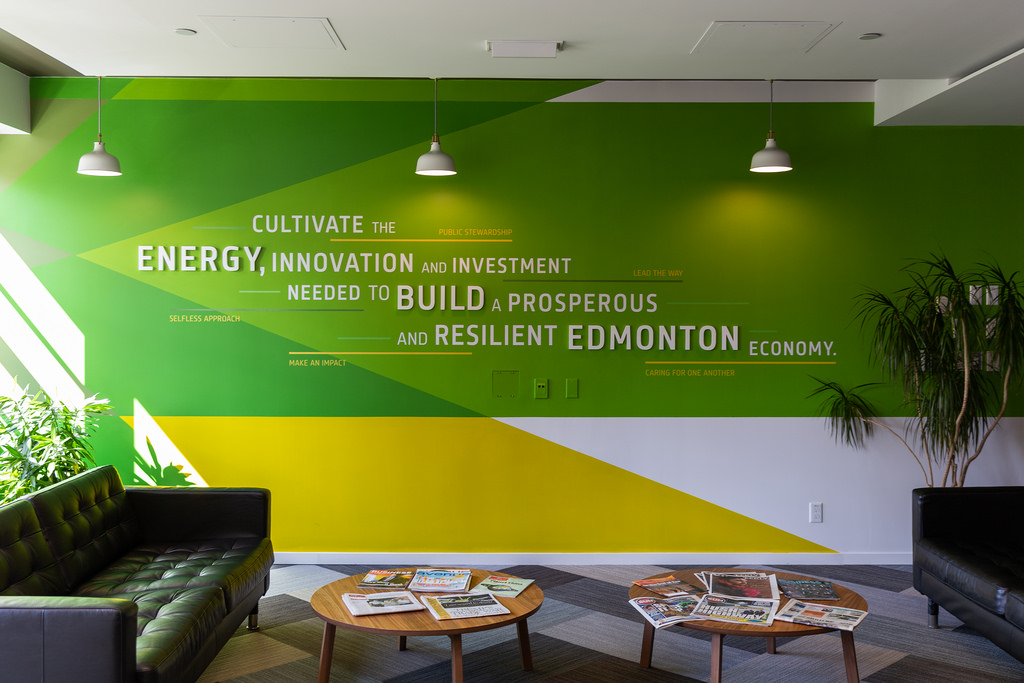 Edmonton, City of Innovation Champs
The so-called innovation ecosystem is a shining light in Edmonton's quest for economic diversification.
As you read this, consultants from Deloitte are preparing a business plan to make Edmonton a global artificial intelligence hub. The EEDC — a Crown corporation of the City of Edmonton — partnered with community members to commission the plan, which will chart a road map to transform a $230-million investment into a billion-dollar industry by 2025.
The tech sector has received unwavering support from Edmonton Mayor Don Iveson, who made it a key re-election platform in 2017.
In May's state of the city address, Iveson spoke about a student developer conference where he saw smart youngsters itching to solve real-world problems. "They were the faces of Edmonton's future economy, and they're waiting — salivating — for your business challenges."
High hopes are riding on this economy. But there's a problem: in 2017, people noticed it wasn't growing.
An EEDC report called Evolving Edmonton's Innovation Ecosystem: Moment of Intention, labelled confidential and written by former president and CEO Brad Ferguson, said Edmonton saw no major venture capital financings of more than $1 million in the year ending Aug. 1, 2017. The number of Edmonton-headquartered startups was dwarfed by those elsewhere in Canada, as was the number of AI startups — despite the University of Alberta being a global leader in machine learning.
The question loomed: how to restart Edmonton's startup community?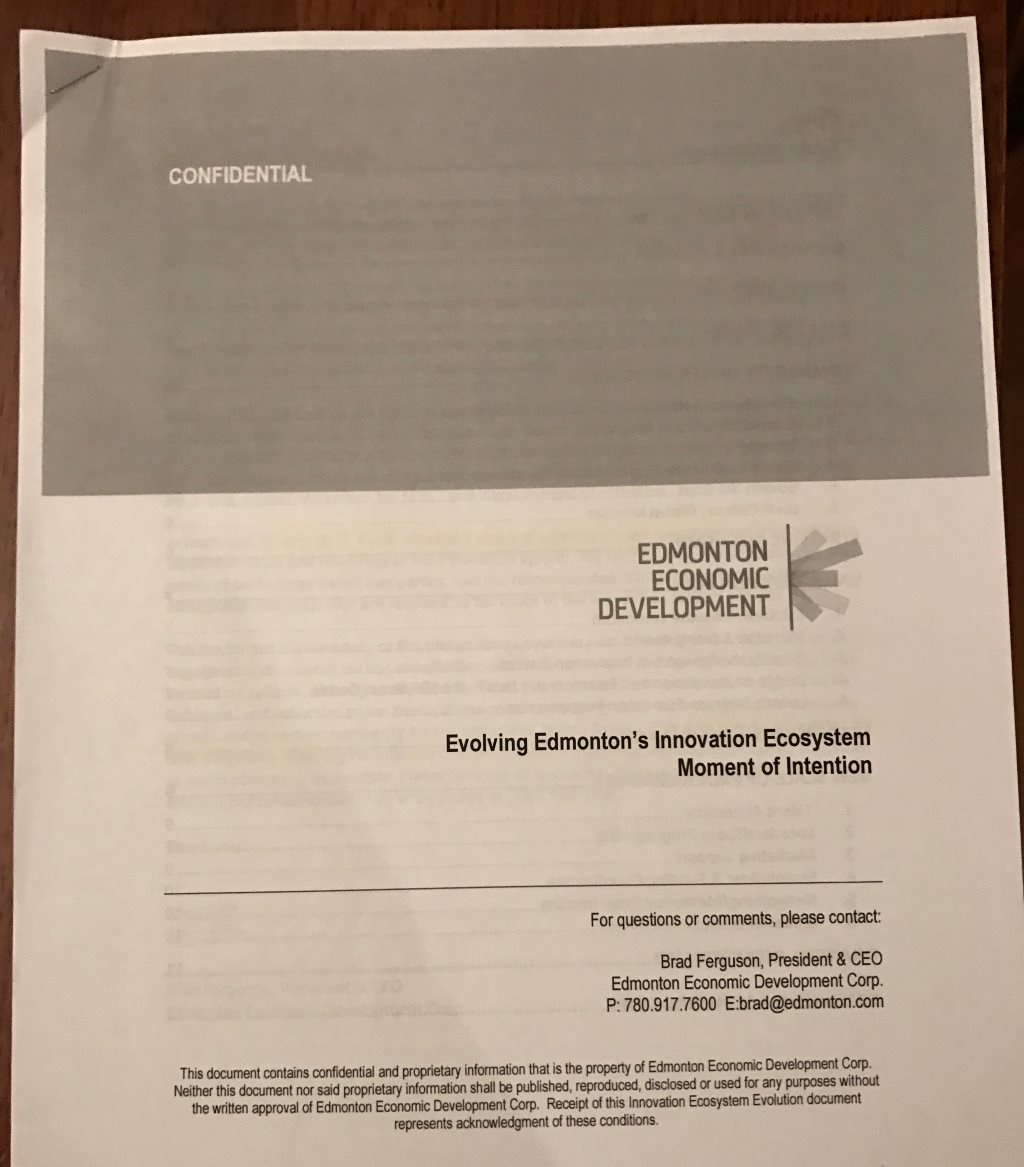 'More than just a building'
That same report — written in late 2017 and described by EEDC as a "blue-sky" document about how to shake Edmonton's tech economy off the plateau — suggested an answer: create a new downtown Innovation Hub. It proposed a five-year, $6.8-million annual investment strategy funded, to start, almost entirely by the public purse.
EEDC says the concept has evolved since then. A subsequent report, The Path Forward, had six themes — such as simplifying the convoluted system of startup support and creating a downtown innovation district to "maximize collisions" of likeminded people — but most of the strategic priorities were labelled "funding dependent."
Then, on Sept. 12, EEDC's Innovate Edmonton division signed a 90-day conditional offer to lease 47,000 square feet inside the former Enbridge Place building, now called 103 Street Centre, at 10130 103rd St.
As part of the plan, Startup Edmonton, EEDC's own startup incubator, would move from its current home in the trendy Mercer Warehouse on 104th Street to the notably less trendy office tower three blocks south.
"The Innovation Hub would increase visibility to the incredible work happening at Startup Edmonton and TEC Edmonton with a proposed new street-front location," Cheryll Watson, vice-president of Innovate Edmonton, said in an Oct. 2 news release.
Annual costs for staffing, programming and EEDC workspace would be about $700,000, Watson said.
Until mid-December, EEDC will gauge interest from tech companies wanting to lease space in the Hub. The short-term hold "allows us to market a physical location that we can point to," Watson said.
EEDC's board of directors will ultimately decide whether to sign a permanent lease.
Its website promises "the Edmonton Innovation Hub will be more than just a building."
But that building has become a point of contention.
'Out of the loop'
The tight-knit group of startups that use the Mercer space is rankled.
Several Startup Edmonton members say they first heard about the plan to move Startup out of the Mercer Warehouse during an Aug. 16 presentation by Watson — even though conversations about creating a new physical space happened as far back as Nov. 3, 2017, according to leaked notes from an EEDC feedback session.
Things really started in summer 2017 when EEDC started researching what the innovation ecosystem needed to reach greater potential. It hired a consultant to distil the advice of more than 50 individuals, from entrepreneurs and startup founders to investors and community leaders.
The group, which came to be known as the "original 50," included Cam Linke, one of Startup Edmonton's original founders, and tech heavy-hitters like Janalta Interactive's Cory Janssen, Jobber's Sam Pillar, Pogo CarShare's Kieran Ryan and TEC Edmonton's Chris Lumb.
After the August meeting with Watson, members of the Startup Edmonton community complained they felt cut out of the process — and justifiably so. Only seven of the "original 50" were current members.
"It seemed like at that point the plan was pretty baked. The train had left the station," said Ashlyn Bernier, COO of social media monitoring startup SAMDesk. "There was a lack of clarity about how this will address our challenges of accessing talent, capital and mentorship."
Bernier is married to Linke, an example of the small size of Edmonton's startup/innovator community.
Michael Wilson, CEO of the online drug database startup DrugBank, was also at the Aug. 16 meeting. "Basically we were out of the loop on the whole process. The organizations didn't feel like they had a good grasp of what was going on."
A few weeks later, Bernier, Wilson and 14 other members of Edmonton's startup community penned a letter to Iveson, Watson and others. It called for a time-out on moving plans, labelled the consultation process "flawed" and said the plan smacked of "top-down decision making."
Sending the letter, Wilson said, showed the group's intention "to stick our noses into the process."
Watson's response acknowledged that their concern was fair.
"Your letter has made it clear to me that the order in which we engaged stakeholders and the information we've shared about the work that needs to be done to evolve the innovation ecosystem, and related innovation hub concept, has not been effective," she wrote.
On Sept. 20, Watson and Bernier co-signed a renewed commitment to "open dialogue and a spirit of transparency as we all do our part to evolve and build Edmonton's innovation ecosystem together."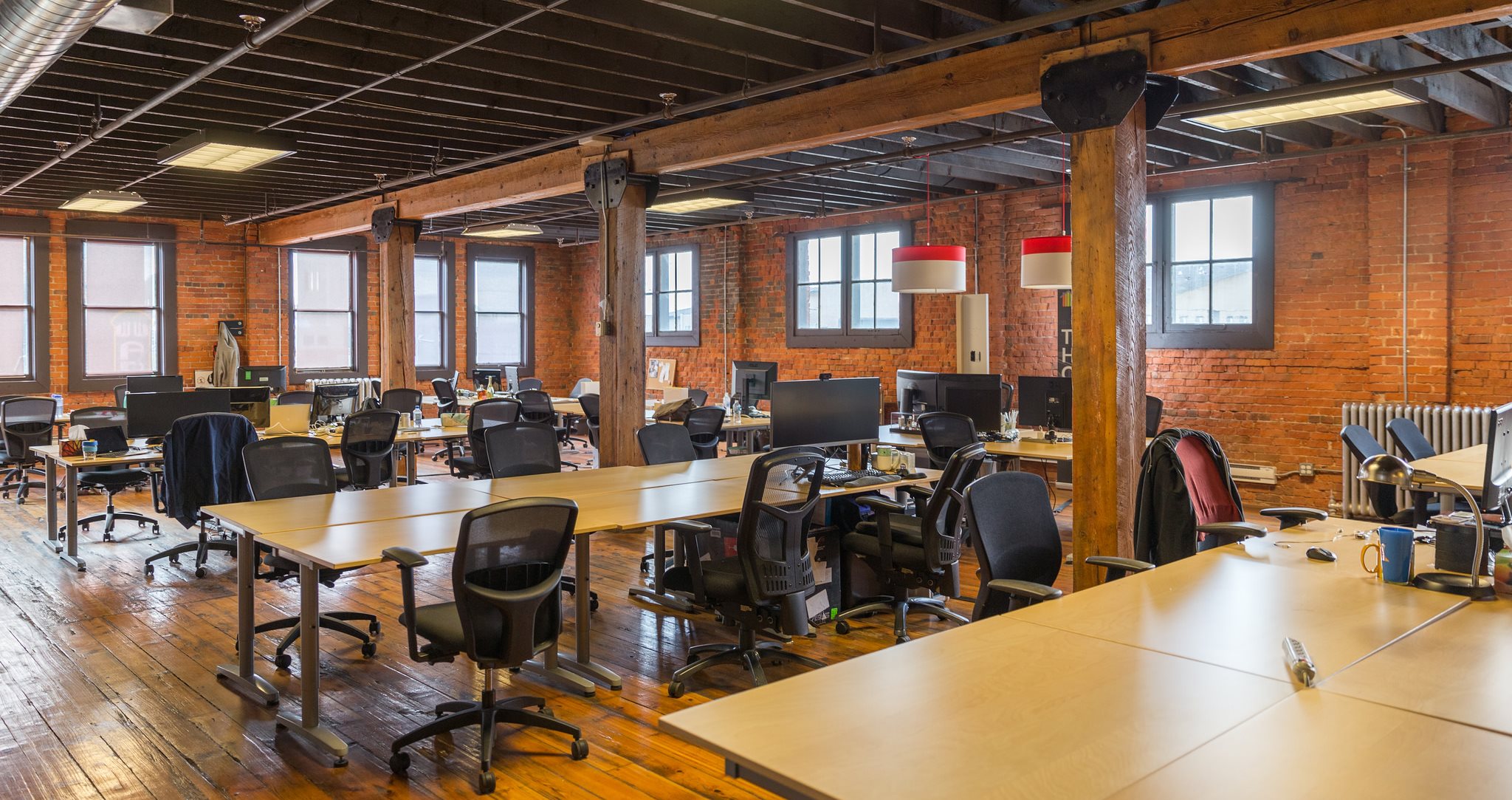 Mayor committed to concept, not necessarily to the building
Not long ago, in that state of the city address, Mayor Iveson was championing the concept of "an 'Innovation Hub' in our downtown — a collision point of match-making between problems and problem-solvers."
By early October, his enthusiasm for a physical building was waning.
"I thought at the time that one building was the obvious choice but it has become clear since then that there are other choices," Iveson said in an Oct. 1 interview with Taproot.
"Obviously the mind goes to physical space, but that's not the only answer."
Iveson, who is on the EEDC board of directors, wonders whether the Innovation Hub will effectively bolster startup and scaleup activity. He is intrigued by the idea of leasing space in a private — not government-owned — building. "Is there a private real estate model that could be catalyzed at a critical mass to actually form a community?"
The money is a concern for the mayor, who said he'll press EEDC to make the building work within the $20 million it receives annually from the city.
And Iveson is bothered by the lack of consultation with the startup community.
"I agree with them … that they were not engaged and consulted with earlier in the process," he said. "Their input on where we need to go as an innovation ecosystem, as led by the city and EEDC, is critically important.
"That's why I'm glad EEDC is now pausing on moving forward with the Hub specifically until there's broader engagement," Iveson said, referring to the 90-day test.
For now, Iveson is remaining "agnostic," adding, "I'm waiting to hear what the community thinks."
Why this building?
Some individuals wonder about the choice of 103 Street Centre, a 22-storey tower built in 1981 and bought in February 2017 by the Alberta Investment Management Corporation (AIMCo).
Watson said the decision followed a request for proposals (RFP) launched in February 2018. Information obtained by Taproot suggests the 103 Street building had been on the radar for at least a few months by then.
The leaked "blue-sky" report from late 2017 identified "103 Street Centre as a key innovation hub and co-working space in the core of the Innovation District."
The commercial real estate firm CBRE Limited was hired to handle the request for proposals. Al Menon, CBRE's senior vice-president, told Taproot he knew EEDC had been having discussions about 103 Street prior to CBRE's involvement. "They said, 'This could be an option but we really need to do the process the right way,'" he said.
"They had to go into it with a completely blank slate."
Menon said his team came back with eight possible buildings. Four — Scotia Place, the Jacobs building, the Bell Tower Annex and 103 Street Centre — were invited to submit a formal bid, and all four did so.
The RFP, dated March 23, describes the hub as "a catalyst for fostering growth and innovation, and a focal point for creating community and connections in Canada" that would be a win-win for landlord and tenant.
"Edmonton gets a showcase innovation hub and the Landlord gets a large tenant with significant induced neighbouring occupancy potential. It would be both a literal and metaphorical 'reception desk' for Edmonton's innovation ecosystem, reaching out into the street with 'massive media screens,'" the RFP stated.
EEDC calls 103 Street Centre the best option, satisfying criteria for cost, building management, location and space. "Clearly, 103 Street based on those factors was identified as the most desirable location," Watson said.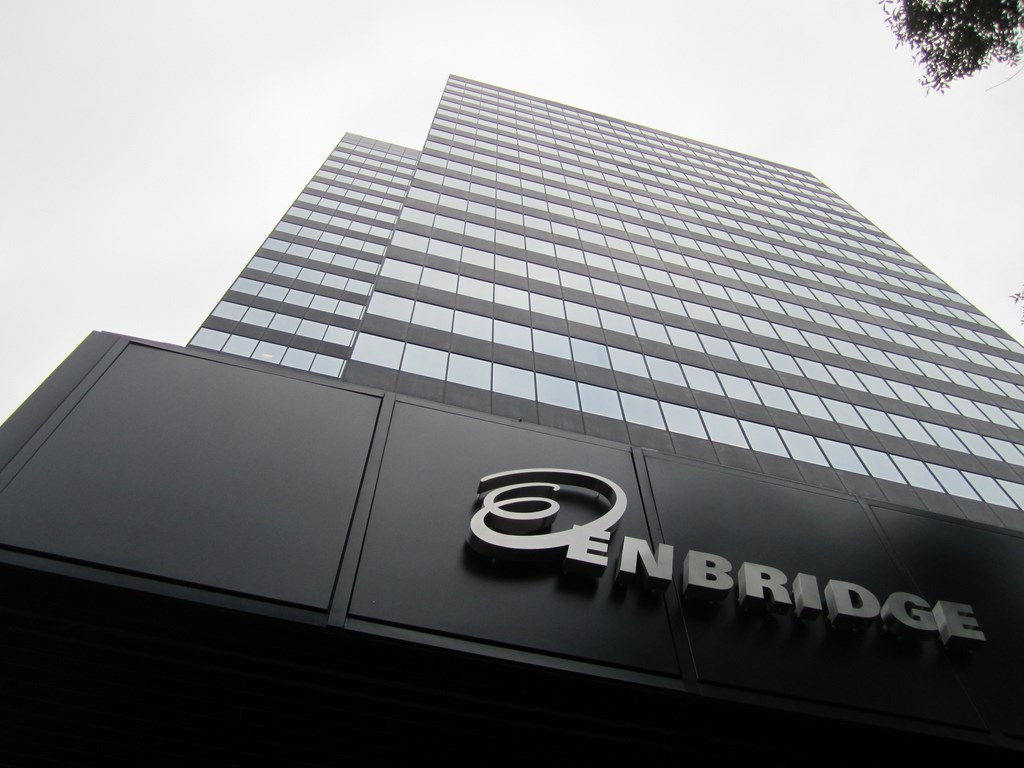 A tale of two buildings
As plans unfold for the move, Startup Edmonton members are wondering whether the culture they built at Mercer Warehouse would be lost in the move. The organization's history in the hipster mecca built in 1911 dates back to before Startup Edmonton was bought by EEDC in 2014.
"If Startup Edmonton moved, it would represent a loss of resources for us," said SAMDesk's Bernier, whose company has outgrown Startup but still pays to use its meeting rooms and printer.
"On a more subtle note, we would lose access to that community — running up to get a coffee on a Monday morning and chatting with people, running into people at the pub downstairs. It's that organic interaction that's important and tough to measure."
Wilson, who has relocated DrugBank to a nearby location, also worries about the "disruption" of moving Startup Edmonton.
He said it's exciting that the city wants to invest in and grow the community but is unsure about the proposed Innovation Hub building.
"It's something that's so concrete, you can say, 'We did that, it's there.' But is it actually a necessary step?"
Even Iveson sympathizes with those who feel an affinity for Mercer as the spiritual home of the startup community.
"The space is part of the story," he said, but added: "The other question is, does (the community) need more room to be able to deliver certain things differently?"
For Bernier, the idea of moving to a new space doesn't make sense.
"Could we come together and come up with some solutions that are, pardon the pun, a little more innovative? I just don't see more space as being an innovative solution to the challenges we're facing."
Innovation Hub skeptics point out there's already no shortage of shared coworking spaces downtown. And Calgary firm Work Nicer is opening a 12,000-square-foot shared coworking space next month in Beaver House, a few doors down from the 103 Street Centre.
But wait …
Proponents point to other cities where innovation hubs and districts have been done, citing the MaRS Discovery District in Toronto and Capital Factory in Austin, Texas.
James Keirstead, an Edmonton entrepreneur whose company Levven Electronics is in the scaleup phase with 40 employees, was one of the "original 50" who supports the idea and is considering renting space in the new Hub for his engineering office.
"We don't have convergence. It's still all over the place," he said about Edmonton's startup landscape.
"I do like the idea that it's close to where a lot of technology is actually happening. Frankly, if the city can get a good deal on it then the location seems to be good."
Lumb, another one of the group consulted, thinks there is good potential for what the space can accomplish and says it would complement what is offered at TEC Edmonton.
"If a space like that can help mobilize the community and become a focal point, it can only be good. That doesn't mean that it's the silver bullet."
Back at the EEDC, Watson is optimistic about the Hub's potential for success.
"I think that in the same way the space we have at Startup Edmonton created community, the (new) space will do the same thing," said Watson. "This larger space is going to allow for a larger diverse community."
UPDATE: October 19, 2018
Episode 11 of Speaking Municipally features a conversation with writer Eliza Barlow and editor Therese Kehler. Listen for more on this story and behind-the-scenes information about how it came together.