The Climate-Proof Farm
Let's Find Out investigates the effects of climate change on local agriculture
Between warmer temperatures, shorter frosts, and more severe droughts and floods, climate change has already started to hit home in Alberta. It's controversial, but it's possible that these changes will be a net benefit for some industries around Edmonton. Is agriculture one of them? Will local farmers end up benefiting from climate change?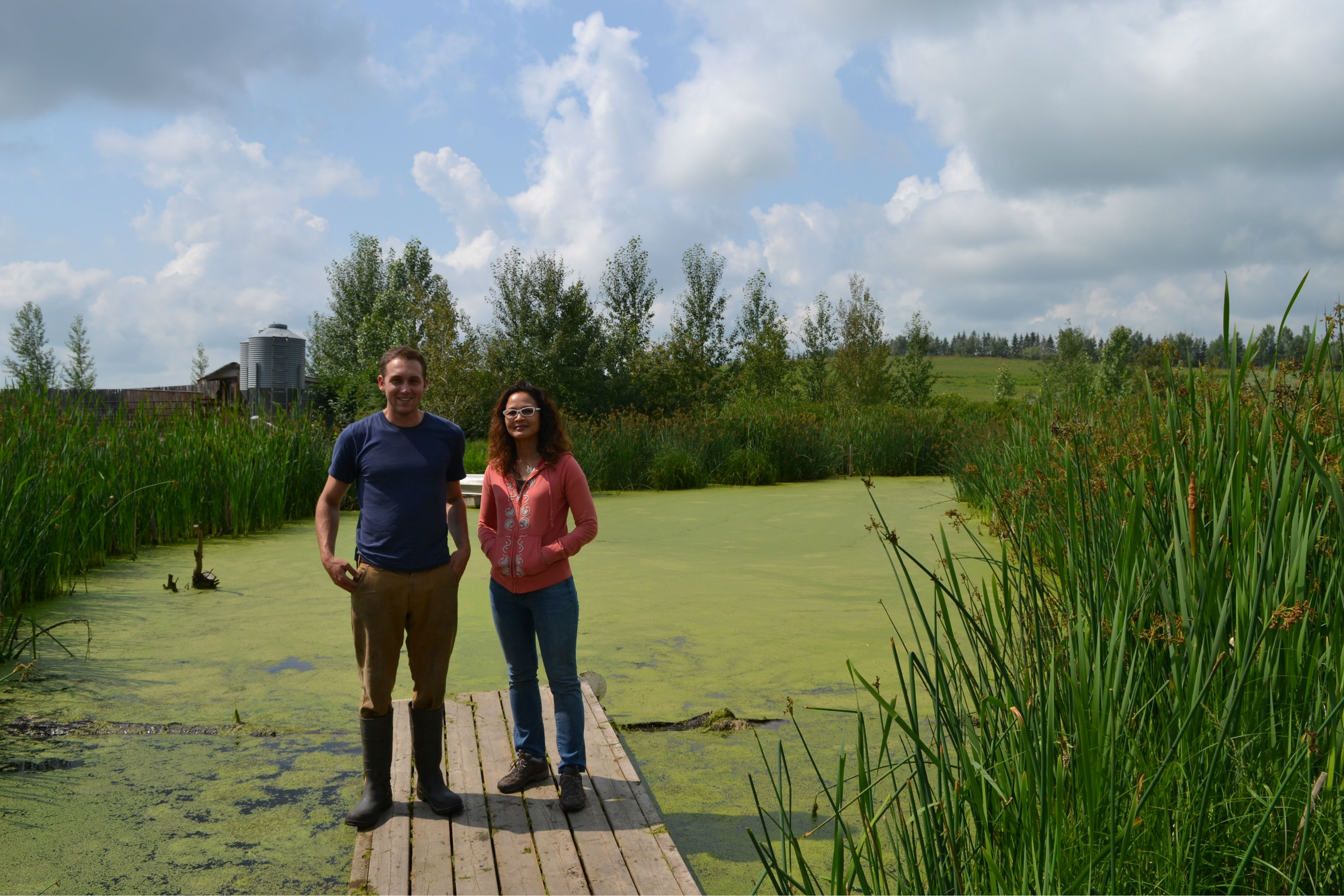 Earlier this year, Taproot Edmonton helped present a live recording of local history podcast Let's Find Out. The idea was to generate a whole season of questions about how humans and nature have shaped each other in our city.
Denise Chang-Yen — a Taproot member and also mother to Let's Find Out host Chris Chang-Yen Phillips — attended and submitted this question. She'd heard that while other parts of Alberta will be impacted by more severe flooding and wildfires, farmers in and around Edmonton might be better off.
In this episode, Chris and his mom meet Karen Haugen-Kozyra, president of Viresco Solutions and a colleague of Denise's. Karen explaines how the agricultural sector in Canada is trying to mitigate and adapt to climate change — including cloud-seeding and experimenting with new livestock feed and crop varieties.
Then Denise and Chris drive south of Edmonton to visit Takota Coen at Coen Farm, near Ferintosh. Takota explains how slowing down water on the farm and planting a huge variety of crops is part of his family's plan to get ready for climate change.
Taproot Edmonton is proud to be supporting the 2019 season of Let's Find Out.
Photos courtesy of Chris Chang-Yen Phillips.