The Most Edmonton Species
A Let's Find Out game show answers a question about city-adapted wildlife
Earlier this year, Taproot Edmonton helped present a live recording of local history podcast Let's Find Out. The idea was to generate a whole season of questions about how humans and nature have shaped each other in our city.
Marlena Wyman — Edmonton's fifth Historian Laureate — was one of the speakers at that show, and she submitted a question that reverses some of our preconceptions about cities and nature.
We often think of cities as places hostile to wildlife. But Marlena wanted to know what wildlife species are so adapted to city life that they depend on the city to survive?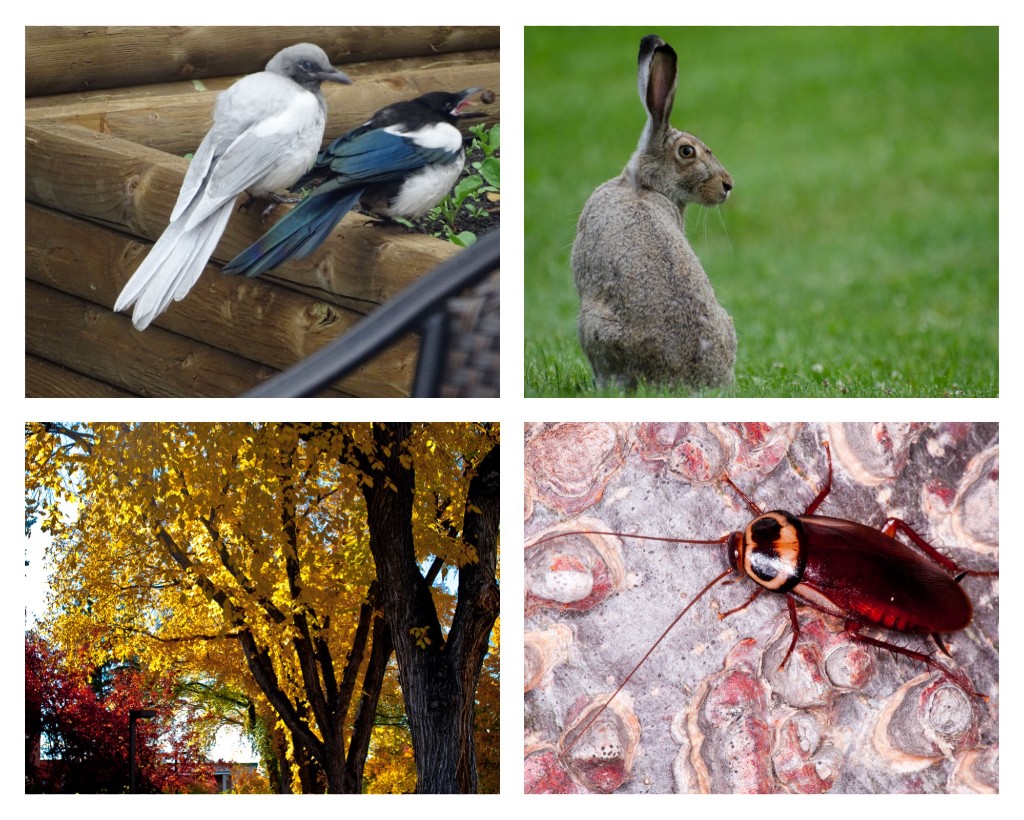 Let's Find Out creators Chris Chang-Yen Phillips and Trevor Chow-Fraser decided to answer with a game show. In this episode, four live guests pit a cockroach, a magpie, an elm, and a hare against each other to claim the title of The Most Edmonton Species.
The four species were:
- West Edmonton Mall cockroach – defended by Mike Jenkins, co-ordinator of pest management for the City of Edmonton
- American elm – defended by Jim Hole, founding member of Hole's Greenhouses and certified arborist with the International Society of Arboriculture
- Ghost magpie – defended by Jocelyn Hudon, curator of ornithology at the Royal Alberta Museum
- White-tailed prairie hare – defended by Dale Gienow, director of wild rescue at WILDNorth
Who will emerge victorious? Let's Find Out!