Belvedere CRL facing $11.9 million revenue shortfall

By Mack Male
---
The latest economic outlook for the City of Edmonton's three community revitalization levy (CRL) areas suggests the projected revenue for the Belvedere CRL will not be sufficient to fund all outstanding debt which means general tax revenue would be required to pay it off beyond 2032.
Current projections for the Belvedere CRL show revenue of $42.3 million in taxes and land sales, a decrease of nearly $2 million from 2019 and $10.9 million from the plan approved in 2012. A decrease in market values due to the COVID-19 pandemic and slower than anticipated development are to blame for the decrease, administration said in the report. The projected shortfall when the Belvedere CRL expires in 2032 is $11.9 million. Ongoing municipal tax revenues would be required to payoff the remaining debt by 2039.
The Capital City Downtown CRL, approved in 2014, is projected to generate revenue of between $710 million and $825 million which administration said is "sufficient to fund all currently approved projects and most of the unfunded downtown catalyst projects." Revenue for the Quarters Downtown CRL, approved in 2011, is projected to be $156 million, also sufficient to fund all currently approved projects. Administration said in the report that the Capital City Downtown CRL has "spurred more than $4 billion in new development that is complete or under construction" while the Quarters Downtown CRL has funded $67 million in public infrastructure improvements that have "attracted over $800 million of complete, in-progress, and planned private developments."
Also coming up at council
Here are some of the other notable agenda items coming before city council for the week of Feb. 22-26:
A report on Prairie Sky Gondola's proposed $155 million gondola connecting Whyte Avenue and downtown was referred to council by Urban Planning Committee without a recommendation. Council is being asked to approve an agreement framework that would enable the project to move forward to phase three, which consists of more comprehensive assessments, detailed design, and regulatory approvals. The project has been endorsed by a number of engineering and business organizations, including Stantec, the Downtown Business Association, and the Edmonton Chamber of Commerce, but is opposed by critics who argue the project would negatively impact the river valley.
Administration supports the adoption of the Meltwater Neighbourhood Structure Plan in the Decoteau area. The new southeast neighbourhood is planned to accommodate more than 11,000 residents over the next 20-25 years while designating 72 hectares (23% of the total area) of land as Environmental Reserve in the form of wetlands and natural area buffers.
Councillor Aaron Paquette is expected to make a motion regarding impacts to City of Edmonton headwaters and a potential protection strategy. "We have a right and a responsibility to protect our headwaters that feed Edmonton's drinking water & ecosystem," he tweeted on Feb. 9.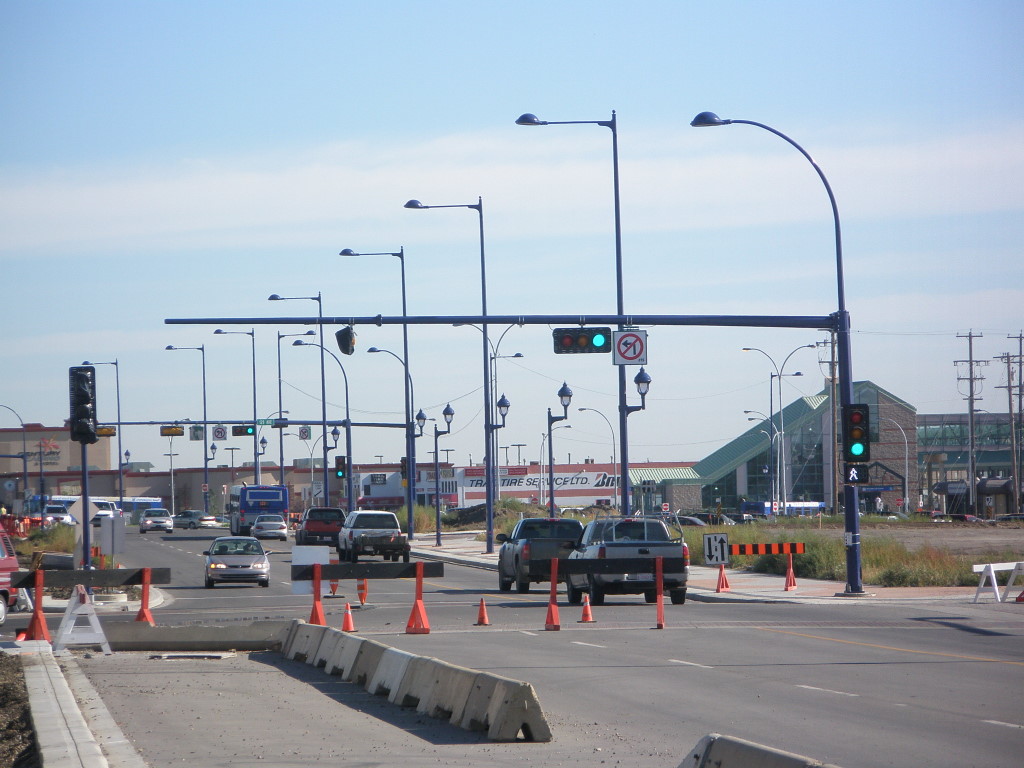 Fort Road lighting upgrade, summer 2011 (City of Edmonton)
Other agenda items coming up include:
A bylaw to borrow $9.3 million to renew the Materials Recovery Facility within the Edmonton Waste Management Centre is ready for first reading. Administration says the project will extend the life and improve the efficiency of system processing at the facility.
An amendment to the Edmonton Design Committee Bylaw would remove the requirement for architect members to be nominated by the Alberta Association of Architects.
Due to "higher than anticipated" maintenance costs, the special tax for the repair and maintenance of alley lighting in 2021 will increase 23% over 2020, from $1.28 to $1.58 per assessable metre.
Recommendations from council's committees include:
Agendas for this week include:
Meetings are streamed live on city council's YouTube channel.