#Eat124StBingo puts spotlight on area food community
---
Meuwly's and the 124 Grand Market are spearheading a campaign to support businesses in the 124 Street area.
Inspired by a similar initiative led by Empire Provisions in Calgary, #Eat124StBingo encourages social media shares for a chance to win a grand prize valued at over $1,000.
Until June 15, people are encouraged to complete as many bingo squares as possible, with each post or tagged story earning one entry into the prize draw. Those who complete a bingo line will be provided with a small prize pack until supplies last, which could include gift cards, packaged food products, and branded apparel.
To put together the list of businesses, Peter Keith, the general manager of Meuwly's, reached out to 30 businesses in total and included the first 15 respondents (the 16th being Meuwly's).
"The goal was to include a nice mix of different types of food businesses from all over the neighbourhood, and I definitely tried to reach out to some of the smaller family-run businesses that have less of a digital presence," Keith told Taproot.
While #Eat124StBingo just launched over the weekend, Keith shared that about five people have already completed a bingo line. "I am hoping we can get a few hundred entries and twenty or thirty 'bingo' scores over the next month," said Keith.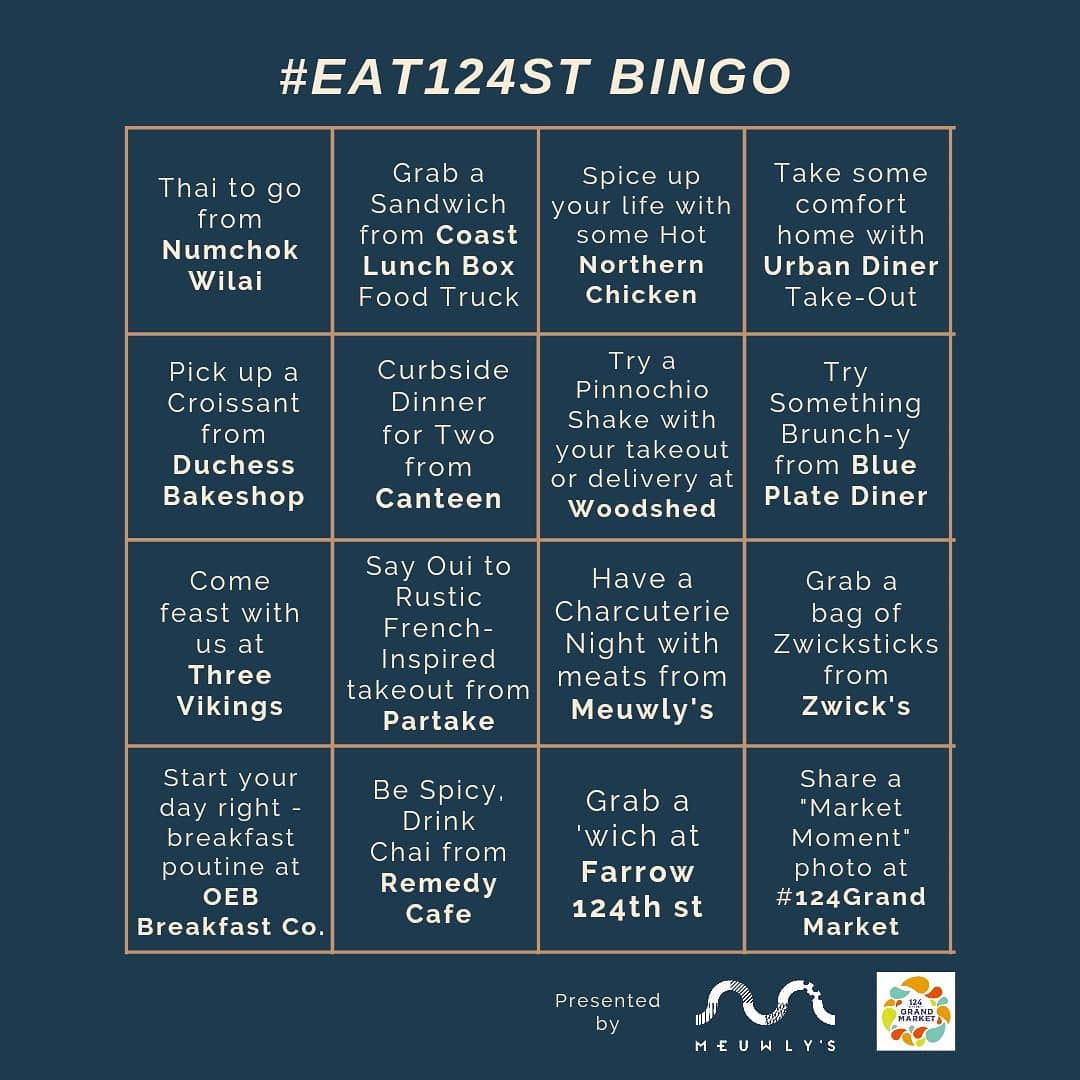 The #Eat124StBingo contest runs until June 15 with a grand prize valued at over $1,000.
Keith hasn't ruled out organizing a second round of bingo later in the year but is hopeful the 124 Street Business Association could take that on.
Like all businesses, Meuwly's has been impacted by the pandemic, with decreased foot traffic and fewer restaurant wholesale orders. However, the business has also made some successful shifts.
"We've made some great progress on our e-commerce presence and other special packages like the meat club, our D.I.Y. charcuterie kits, and our partnership with Art of Charcuterie," said Keith.
He is optimistic that this initiative will spotlight the 124 Street food community in this challenging time.
"It's also just a fun morale booster for all of us as small business owners to see the excitement from our audience online," said Keith.