The Jasper Place Wellness Centre (JPWC) has partnered with DynaLIFE Medical Labs and Health City to increase access to quality health care among vulnerable communities in Edmonton.
"This partnership will enable our medical clinic to draw blood on-site, meaning patients won't have to go to a separate location for blood work," says a JPWC Facebook post. "Many of our patients struggle to find transportation, so minimizing the amount of travel required for appointments is extremely valuable to their health outcomes."
The Jasper Place Wellness Centre, located on Stony Plain Road in west Edmonton, runs a medical clinic that provides primary care services similar to what a family doctor would provide. Staff noted that more than half of testing requisitions given to patients were going unfulfilled, said the news release about the partnership. That data gap put patients' health at further risk.
Health City facilitated a connection with DynaLIFE, which provided JPWC with the equipment required for centrifugation, a technique used to separate cells from the liquid components, in order to preserve samples until they can be transferred to a laboratory for processing.
The partnership is innovative because "we're changing how we deliver care," said Health City CEO Reg Joseph, calling this the start of a big opportunity to empower more caregivers.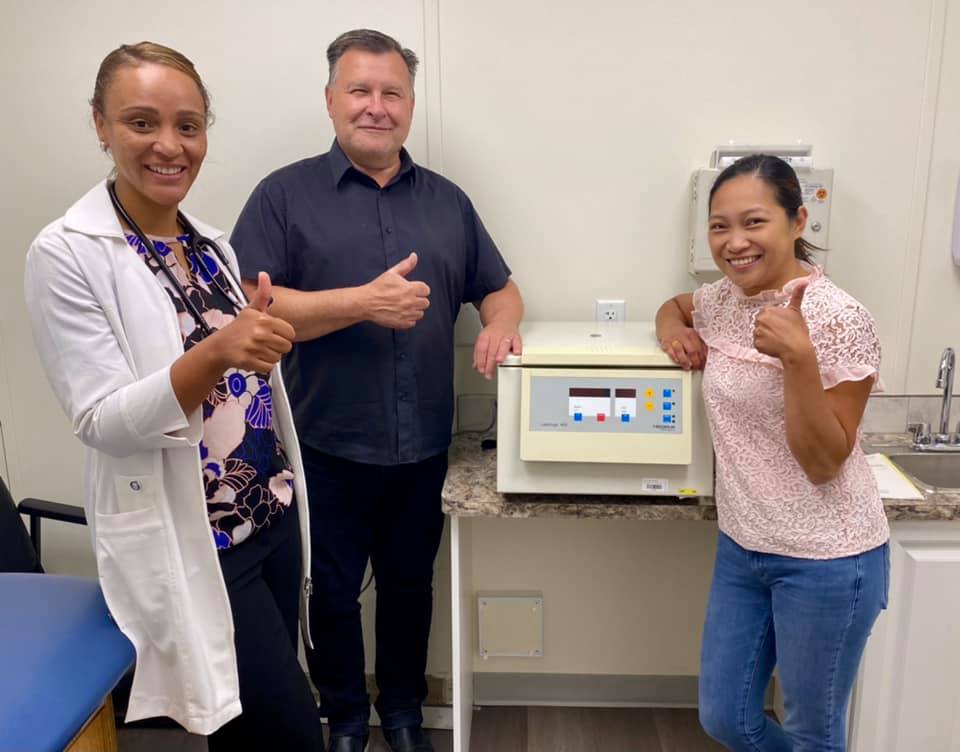 "With today's technology and innovation capabilities, we can do a whole lot more," Joseph said. "We see a plethora of opportunities to continue to enhance the services that these clinicians provide in the field."
The collaboration grew out of conversations with Jasper Place Wellness Centre to better understand what their needs were, he said. "Particularly for vulnerable citizens, trust within the health system is a big issue. Even for something simple like going to a DynaLIFE facility to collect blood, that's a whole new environment."
The centrifuge is already in place, and specimens are being transported to the lab daily, said Lori Derkson, interim director of patient care services at DynaLIFE. The process will "ensure the integrity of the specimens and accurate testing for this population," while allowing wellness centre staff to focus on patient care, she said.
In addition to health, JPWC also provides services in four other divisions — housing, food, employment and education — to address social and health-based inequities.