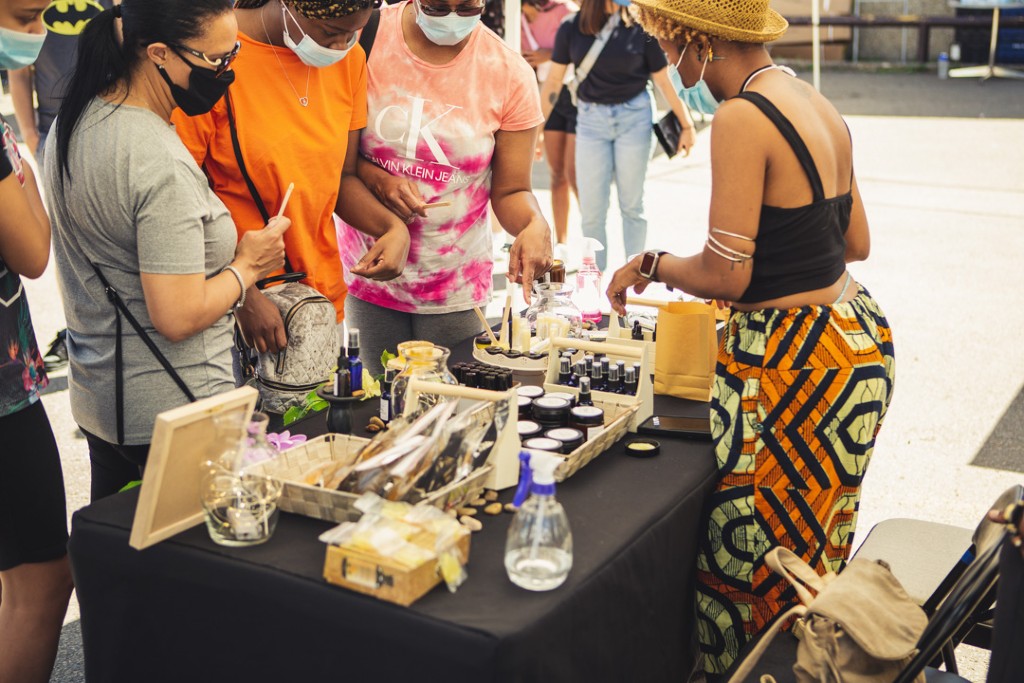 By
Andy Trussler
Rochelle Ignacio had almost everything in order a month before the planned return of Black Owned Market YEG. The co-founder of the market was doing her social media rounds, just like any day, when the BOM YEG Instagram glitched and presented her with a notification no event coordinator wants to receive — the account had been disabled.
Gone were 5,000 followers, along with Ignacio's main access point to volunteers, just 30 days before the market was set to come back.
"I was in disbelief, to be honest, because there was no reason listed as to why," Ignacio said. "We rarely reshare community-based content, so I can't help but feel this was targeted."
In a move she calls "going back to grassroots," Ignacio converted her personal Instagram to a new account for BOM YEG, advertised in the BOM YEG's newsletter, and most importantly, reached out to her community. Even with its primary connection to the public disabled, this year's market filled all volunteer vacancies, increased the number of vendors, and added new presenting partners.
BOM YEG is back, bigger than last year, running from 11 am to 5 pm on July 24 in the parking lot of Victoria School (10210 108 Ave.). The market saw tremendous success in 2020, and this year it will boast more than 25 vendors, both new and returning.
Continue reading