Three challenges related to people-tracking, land recovery, and downtown revitalization are now available for Edmonton entrepreneurs to pitch solutions to under the Capital City Pilots program.
"The city will benefit from new and innovative ideas, and participants will gain valuable experience and the chance to validate their solutions," Mayor Amarjeet Sohi said at a July 12 announcement at Edmonton Unlimited. "Once these ideas are tested, they have the potential to expand into global markets."
The program, which was announced last year, aims to connect local innovators with the City of Edmonton to find solutions to urban problems. The first three challenges the program is getting innovators to tackle are:
"We wanted there to be a number of startups in our city that were well-positioned to put their hat in the ring," Edmonton Unlimited CEO Catherine Warren said of the topics chosen for the first challenges.
While Capital City Pilots is not a procurement program, it aims to give younger startups a chance to work with a large urban municipality, said program head Abbie Stein-MacLean.
"You don't really get to experience what it's like working with a customer the size of the city if you're just starting out," she said. "So it really allows innovators and entrepreneurs to help work through any potential pitfalls."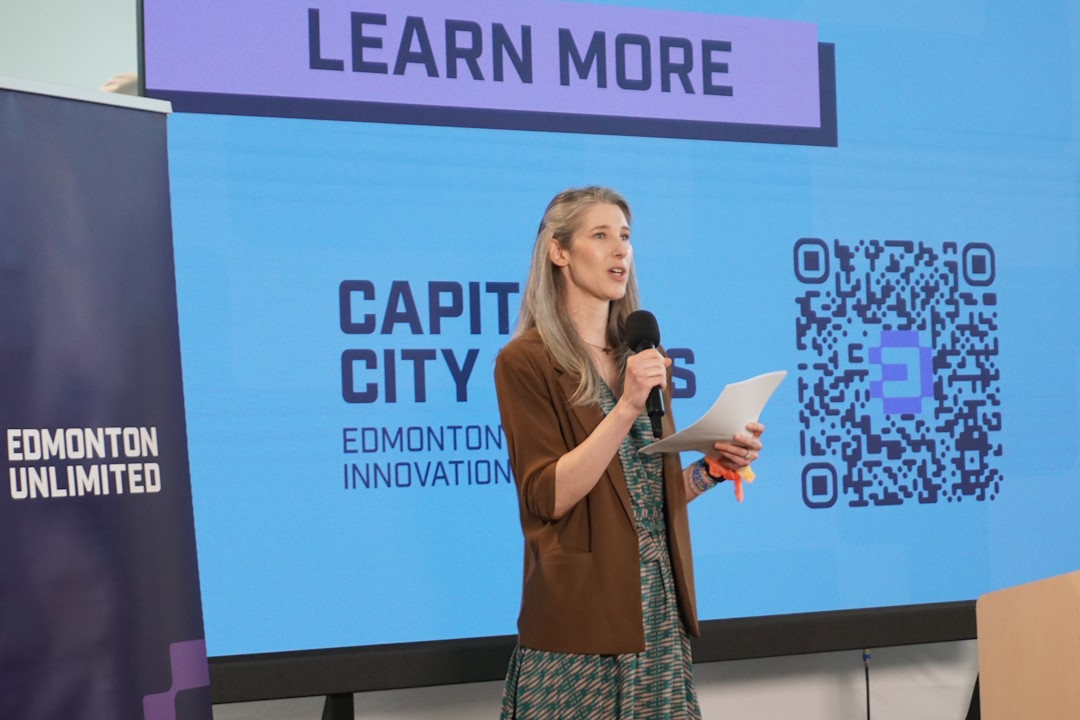 Warren added that she already hears from entrepreneurs who want to work with the city on urban issues, and the program helps streamline the process.
"If this partnership didn't exist, we would still have startups connecting with us every quarter that say, 'Hey, how can we have access to the city? We find the city perhaps a bit difficult to navigate, and we think we have something that will make a difference for our city,'" she said.
Submissions, which are due on Sept. 15 for the first two challenges, will be adjudicated by a panel consisting of people from Edmonton Unlimited and the city. Additional challenges will be unveiled in the future, with a total of 30 expected to be posted.
The federal and provincial governments fund the program. Prairies Economic Development Canada committed $779,310 in April 2022, and the Alberta government is providing $1.8 million over three years.
While the scope of Capital City Pilots is at the municipal level, another initiative, GovLab.ai, is doing something similar at a provincial level. The goal of that initiative, which launched in May 2022, is to find AI and machine learning-based solutions to help with problems like projecting enrolment for new schools and detecting pine beetle infestations in forest areas.
"One of the reasons why we created the technology and innovation ministry is to send a strong signal to Albertans, but also to the rest of the world, that we want to make Alberta one of the most innovative jurisdictions in Canada," Technology and Innovation Minister Nate Glubish told Taproot at the Capital City Pilots event. "That's going to require us to be to double down on applying more technology and innovation in everything we do in government."