A DJ-and-video collective that began by hosting casual events at an apartment has found its latest home at a new nightclub in Edmonton.
Residents.tv is the brainchild of Michael Ng, Joel Vaillancourt, and Nathan Panousis. It's grown from a hangout inspired by nightlife streamer Boiler Room into an event series where DJs (and occasionally other musical acts) perform in real life for recordings later posted online.
"Why not just invite some local producers, local DJs and kind of have a bi-weekly hangout at the apartment?" co-founder Michael Ng remembered thinking in 2016. "Just talk about music, and showcase what they have to offer and what kind of music they've been doing."
Streaming those home gatherings caught the attention of the team behind 9910, The Common, and Fu's Repair Shop.
"All the guys from The Common/9910 were seeing this content that was really similar to where they were at (with programming)," Ng told Taproot. "They approached us, and we weren't sure if it was going to translate very well. But it worked incredibly well — loads of folks came out."
From then on, Residents held most of its events at 9910. Then when the restaurant group opened Double Dragon next to the new location of Fu's Repair Shop on Jasper Avenue, Residents was on hand to help christen the new nightclub at its grand opening.
"We thought it was super cool that they would ask us something so big. We were very honoured to do that with them," Ng said of the June 9 event. "A lot is different about Double Dragon. It's a way bigger space. I think there's a lot that we had to put forth to elevate what content would look like when we're shooting in there."
Residents will be back at Double Dragon on Sept. 3 after playing a set aboard the Edmonton Riverboat to celebrate The Common's 14th birthday.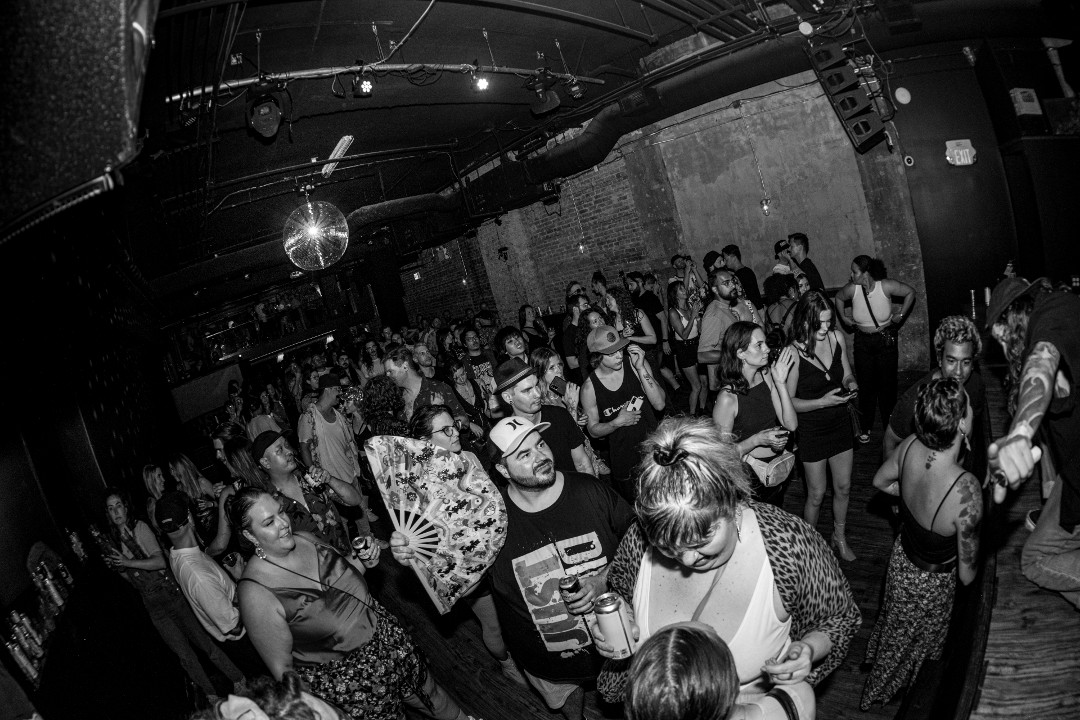 That first event at Double Dragon, which is in the space formerly occupied by Station on Jasper and The Needle Vinyl Tavern, came with some minor growing pains. Ng and company performed from a stage — breaking the Residents tradition of DJing in the round — and it needed triple the number of cameras to capture the room.
"We had lots of learnings and will ultimately be back in the middle of the dance floor for the next one," Vaillancourt told Taproot via email.
In 2018, Residents did an event on the High Level Bridge Streetcar with The Common. So it was perhaps natural to extend their collaboration to another unorthodox venue associated with the North Saskatchewan River. The Common's birthday party aboard the riverboat will hear sets from acts such as Keekz, Ivan Rankic, and the Zero Percent crew.
The after-party at Double Dragon will include performances by Max Ulis, Sahib, and Sleepover.
The primary objective of Residents has always been to showcase local and Canadian talent. That has included countless Edmonton acts, plus touring performers such as Humans and Sabota.
"There's too many sets to mention, but hearing the impact being on Residents has had on our alumni has been one of the most rewarding parts of building this platform," Vaillancourt said.