Proterra, the U.S.-based company that built 60 electric buses for the Edmonton Transit Service, has filed for Chapter 11 bankruptcy protection.
The company made the filing with the U.S. Bankruptcy Court for the District of Delaware on Aug. 7.
Proterra's voluntary petition states that the company has $818 million in total assets and $609 million in total debt. The documents indicate the City of Edmonton has an unsecured claim of more than $8 million in deferred revenue, putting it among the 30 creditors with the largest unsecured claims. The city said it couldn't provide additional information on what the unsecured claim entails as it is an active legal matter.
The other Canadian creditor on the list is the Bow Valley Regional Transit Services Commission, which has an unsecured claim of just over $1 million. That service has nine electric buses from Proterra in its fleet, which serves Banff and Canmore.
In statements emailed to Taproot, ETS branch manager Carrie Hotton-MacDonald said the city is assessing the situation and will be kept apprised of updates through both the bankruptcy filings and through Proterra directly.
"We have a robust maintenance program for the ETS bus fleet," Hotton said in a statement. "The city will make necessary adjustments to minimize any impacts as the situation evolves."
The city's order, which has been paid in full, consisted of three lots of 20 buses, with the final lot received in 2022. While the city isn't anticipating any additional orders, it continues to work with Proterra with respect to parts as needed. The 60 buses from Proterra are part of a total fleet of 964.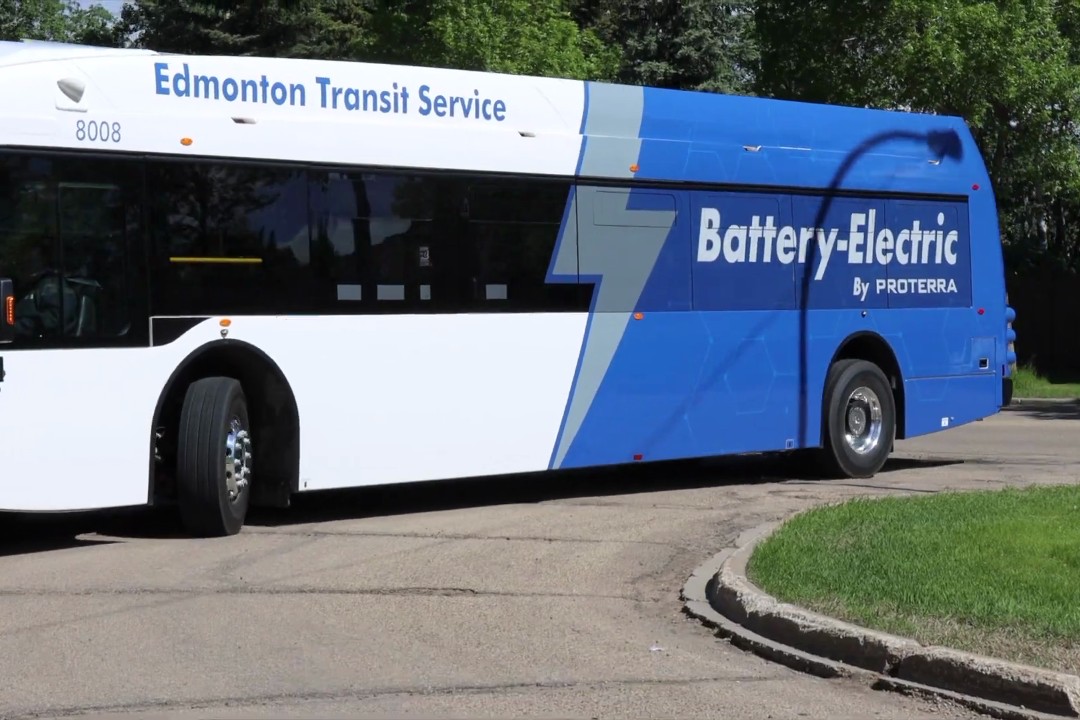 Edmonton unveiled its first order of electric buses in July 2020, with the vehicles going into service in August of that year. The city also opened the Kathleen Andrews Garage to accommodate 50 of the 60 buses and worked with Proterra to install the charging system for the buses at that location.
Proterra spokesperson Shane Levy told Bloomberg that "there's a confluence of factors that brought us to this point… Some that are specific to the public transit industry that have impacted our ability to profitably scale each of our business lines simultaneously."
A news release from Proterra said the company "intends to continue to operate in the ordinary course of business" as it goes through the Chapter 11 process. It also plans to "use existing capital to fund operations… and compensating vendors and suppliers on a go-forward basis in accordance with Chapter 11 rules, all while ensuring business continuity for customers."
Proterra has delivered more than 1,000 electric buses to public transit agencies in North America since 2010.