An Edmonton-based pioneer in AI is partnering with a well-financed veteran of video-game development in a quest to develop artificial general intelligence by 2030.
Rich Sutton and John Carmack are working together to develop a "genuine AI prototype," they announced at the Alberta Machine Intelligence Institute on Sept. 25.
Unlike large language models like ChatGPT, which parrot information back in a human-like way, AGI is a form of artificial intelligence that learns the way humans learn, but has processing speed and capacity far beyond what humans can do.
"The elephant in the room is this is a small team and other companies have thousands of technical staff, and are spending billions of dollars on AGI. It's truly audacious of us to think that we can make, here, a contribution," Sutton said at the event. "It's audacious of us to think we can compete with them. And we think we can, or at least we can make a contribution."
While AGI has long been at the centre of Sutton's academic work, and the two said they will focus on learning rather than product development, Carmack also suggested he sees commercial possibilities.
"I am unashamedly a capitalist," he said. "I do think that this could make me a trillionaire, if everything goes well."
Carmack is a former video-game developer, rocket-ship builder, and the Meta employee who oversaw the Oculus Rift VR prototype. He later founded Keen Technologies and in August 2022, he raised US$20 million to pursue AGI.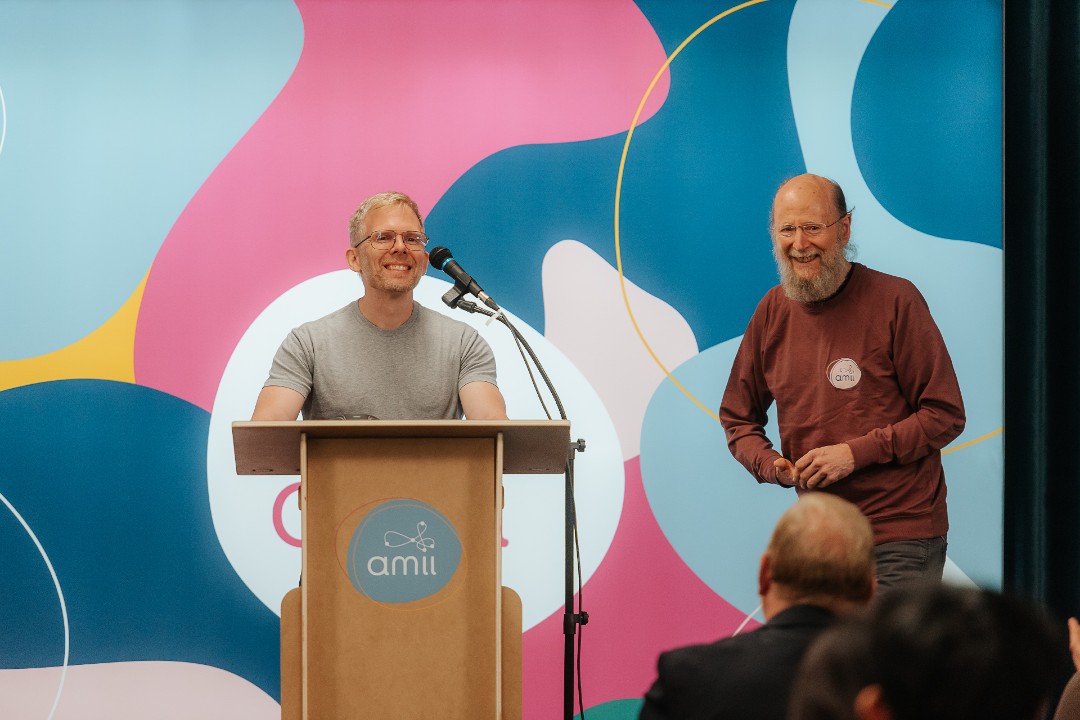 Sutton, who serves as chief scientific advisor for Amii, announced plans in May to open a non-profit called OpenMind Research in order to implement the Alberta Plan for AI Research.
He said he's excited to partner with Carmack and Keen Technologies on AGI.
"John is a powerful intellect and one of the world's greatest system engineers," he said in a release. "We have different backgrounds and strengths but a common view of what is needed to understand and create an artificial mind."
The announcement is the first public milestone for Keen Technologies since August 2022.
"Rich and I both stand somewhat outside the mainstream, with a focus on agency and the temporal as central themes," Carmack said. "Rich's body of work was formative to my AI education; being able to work directly with him is an unexpected delight."
Sutton will retain his position at Amii and will continue to be a Canada CIFAR AI Chair and a professor at the University of Alberta.