A teacher and homeschooling mom has launched AllFieldTrips, an online resource that provides a place to both search for and review field trip options for their educational value.
Elise Barber created the site to address a gap she noticed in educator resources during her years teaching in the public school system, as a facilitator for homeschooled students, and as a homeschooling teacher for her two sons.
"We need a way for educators to be able to communicate more specifically about these sorts of things and be able to give feedback to these businesses in a constructive way, where we're working together to create better field trips," Barber told Taproot.
The idea began forming a decade ago when Barber organized a science-focused field trip that failed to fulfill the learning outcomes advertised. She found herself with no way to share the experience with other educators.
"It was a fun field trip, but it had nothing to do with trees and forests. It was entirely about the other things that were offered at this particular place … and I thought, how silly that nothing exists that I can review," Barber said.
The website is free to all parents and educators. Field trip providers will be listed on the site with basic information for free, but they can subscribe to upgrade their listings. The fee is $75 per year now and will go up to $100 per year on Jan. 1.
"They're able to claim their page and add their own photos, respond to reviews, add their own descriptions, update things, add individual field trips that they offer, and they can add a lot more to really flesh out their page," Barber said.
Teacher responses have been positive, she said, adding that the site has four subscribed businesses so far, with more considering it.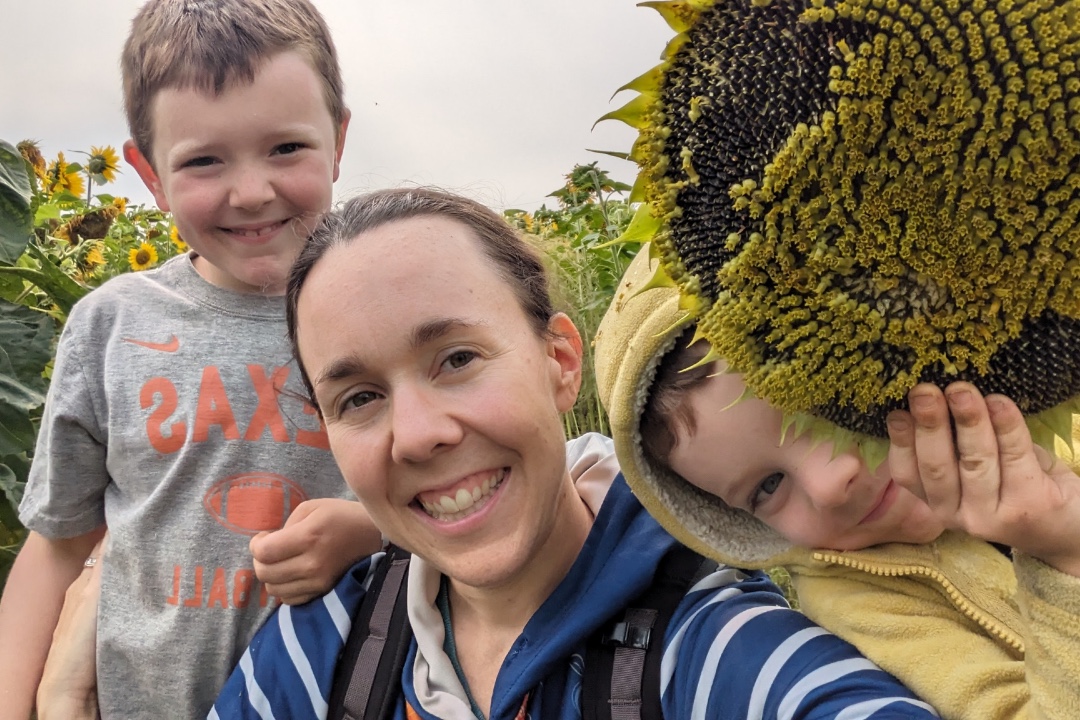 Although the seed for this project was planted long ago, Barber's focus on developing her teaching skills and raising her family took precedence until she gained more experience. Now that her children are five and seven, she felt she could return to it.
"It kind of made sense, and I also kind of thought, 'It's been percolating in my head for such a long time, and it still doesn't exist, so I guess I should make it,'" she said. "So, a combination of having the freedom to do so and the means to do so now and seeing that it just wasn't happening yet."
She had initially planned to launch in August, but challenges with the website functionality pushed things back to September.
"I don't think you realize how tiring it is to start any sort of business from scratch yourself or any sort of website that's beyond just a throw-together WordPress page or whatever," she said. "There's a lot of steps involved and a lot of time involved … I have over 700 locations on the website, and we had to put in all of those."
Although the journey had its challenges, Barber said she has big plans for the website's future uses and accessibility.
"Everyone who works with children is the plan," she said.
Along with expanding the field trip database to cover all of Canada, she hopes to add more elements: a home school hub to make scheduling and finding activities for those students easier; a resource centre for field-trip-specific guides and worksheets; a tab for tutoring services, and more.
Barber is not the only one to see a business opportunity in solving problems parents face. A Fort McMurray company called Kid-Drop Inc., which provides vetted drivers to ferry children to destinations, made a pitch at Startup TNT's Top 20 Pitch Night in Edmonton on Oct. 12. And Birdie Break, which started as an app to provide babysitters on demand, has expanded to provide childcare at events.