Heading into his final year as mayor, Don Iveson reflects on 2020
After Mayor Don Iveson announced that he would not seek re-election next year, many Edmontonians expressed their disappointment. But as Iveson reflects on 2020 and prepares for his final ten months in office, he said he feels good about how far Edmonton has come since he became mayor in 2013.
"I'm really happy with where the city is at on a number of the different fronts that I came here to work on. Our work around climate change, housing and ending chronic homelessness, integrity reforms at city hall for lobbying, a code of conduct for council, and the city plan, which ties a whole bunch of our aspirations including how to grow more cost-effectively with a lower greenhouse gas footprint and a healthier and more fun city over time," Iveson told Taproot.
"I really feel like a lot of what I came here to do is cemented at this point, and now a fresh set of ideas and perspectives is called for in a deliberate decision for the city next fall about where to go."
While it may seem like he's preparing to dust his hands off before leaving, Iveson said he is more focused than ever on the public health crisis Edmonton is facing, and the economic issues caused by COVID-19.
"I'm really looking forward to being able to be completely focused on those for the balance of the term here," he explained.
Iveson wanted to wait for a few key decisions to be in place before announcing his decision not to run, including naming Edmonton's new city manager. Andre Corbould was appointed to the role on Nov. 20 and will begin his duties on Jan. 18.
'A fresh take'
Corbould had a nearly 30-year military career with service in Iraq, Kuwait and Afghanistan and will be leaving his role as Alberta's deputy minister of education for the job.
"Sometimes it is good to bring in some external perspective on some of your issues, to get a fresh take on where you can do things better," Iveson said.
"Some of the testimonials that came out after we made the announcement from people who've worked with him in the past throughout his career really confirmed that we made a great choice. And so I'm sad that I won't have a long time to work with Andre."
As Corbould prepares to take on the role in the new year, Iveson said his most important job will be getting to know the organization and the people in it.
"He'll really have to focus on the people that drive the success of the city and leading them compassionately through some very difficult changes that are going to result from the pandemic," Iveson said.
Beyond that, Iveson said Corbould should focus on solidifying the role of the city within the region and what is possible in terms of attracting investment.
"He happens to be a brigadier general with a pretty brilliant strategic mind, so I think he's going to help all that," Iveson said.
Corbould will inherit a city that's facing a tough 2021, with COVID-19 continuing to cripple Alberta, and other issues, like systemic racism, still being addressed.
A 'heartbreaking' hearing
Earlier this year, city council heard from community advocates, police, business owners, lawyers, academics and former police commissioners about systemic racism and the future of policing in Edmonton.
When asked about what it was like to listen to Edmontonians speak during that hearing, Iveson said it was "heartbreaking."
"To hear them, in the context of what had happened to George Floyd, and ... other violence at the hands of our community, because we do entrust a monopoly on violence and the use of force to certain folks for a reason to try to keep the peace, and to hear widespread concern about the use of that force and abuse of that power and people's personal and lived experience with that is heart-wrenching," Iveson said.
"So there's a tremendous amount of work to do."
Iveson explained that the point that resonated most with him was that if racism is not dealt with, it's difficult to get at the deepest root cause of why some people are more marginalized from fully participating in community life than others.
The personal testimony of more than 80 Edmontonians led to a commitment by the city to look at those issues, as well as how police and transit peace officers operate, and how to prevent further harm.
"We've asked our community safety and well-being task force ... to really look at the whole system, including the provincial and federal governments piece of the housing system, the income support system, all those themes that we know contribute to poverty and to exclusion or marginalization in our community, and look at them through the lens of systemic racism and what it would take to change those things," Iveson said.
That task force is currently evaluating the future of policing and community safety in Edmonton.
'Sense of solidarity'
While Iveson has led a city that's committed to bold goals, like temporarily ending homelessness in the fall of 2020, his legacy may very well be the Edmonton region.
"For a long time, Edmonton has been isolated, and alienated from some of its urban and rural neighbors. Sometimes that's been deliberate and sometimes it's just been circumstantial, but it has really been to Edmonton's detriment to be isolated, politically ... economically ... culturally and othered in an Alberta context. So for a variety of reasons, it's really important to have allies, especially in the kind of power dynamics that all municipalities are working in," he said.
Iveson has worked to build relationships within the region and develop joint approaches to economic development and transit, among others.
The Edmonton Metropolitan Region Board's Growth Plan will guide Edmonton and the communities around it. Iveson is optimistic that will lead to a "stronger, more cost-efficient, more focused region."
"Now instead of a race to the bottom, for different kinds of growth, there's an increasing sense of solidarity with our neighbors. There's still more work to do to get into buying more things together and realizing greater efficiencies and sharing the benefits," Iveson explained.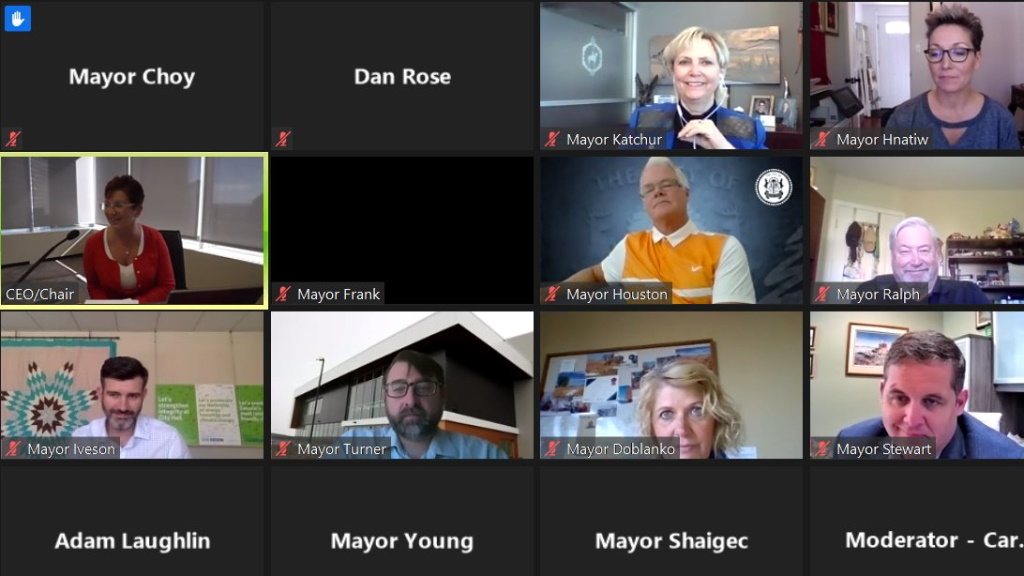 In the coming months, he will focus on driving home another layer of collaboration and integration that will allow the region to access the benefits of consolidation without all the political pain associated with that kind of move.
"I'm not going to take my foot off the gas with regional collaboration. If anything, I'm hopeful that now some of the mayors seeing that they've only got a few more months to negotiate with me may create a little bit of urgency for us to seal a few more deals here before my time is up," Iveson said.
'The legacy'
While solidifying Edmonton's place in the region is important work, Iveson said he's never wanted to lead from the perspective of trying to build a legacy.
As his family grew, and his resolve to work in the community strengthened, Iveson's focus became more and more about creating the kind of city his two young kids, Dexter and Alice, would be proud to live in.
"I want this city that I grew up in and benefited so much from to be the kind of place where people don't even think twice about why they would want to stay or why people would want to move here," he said.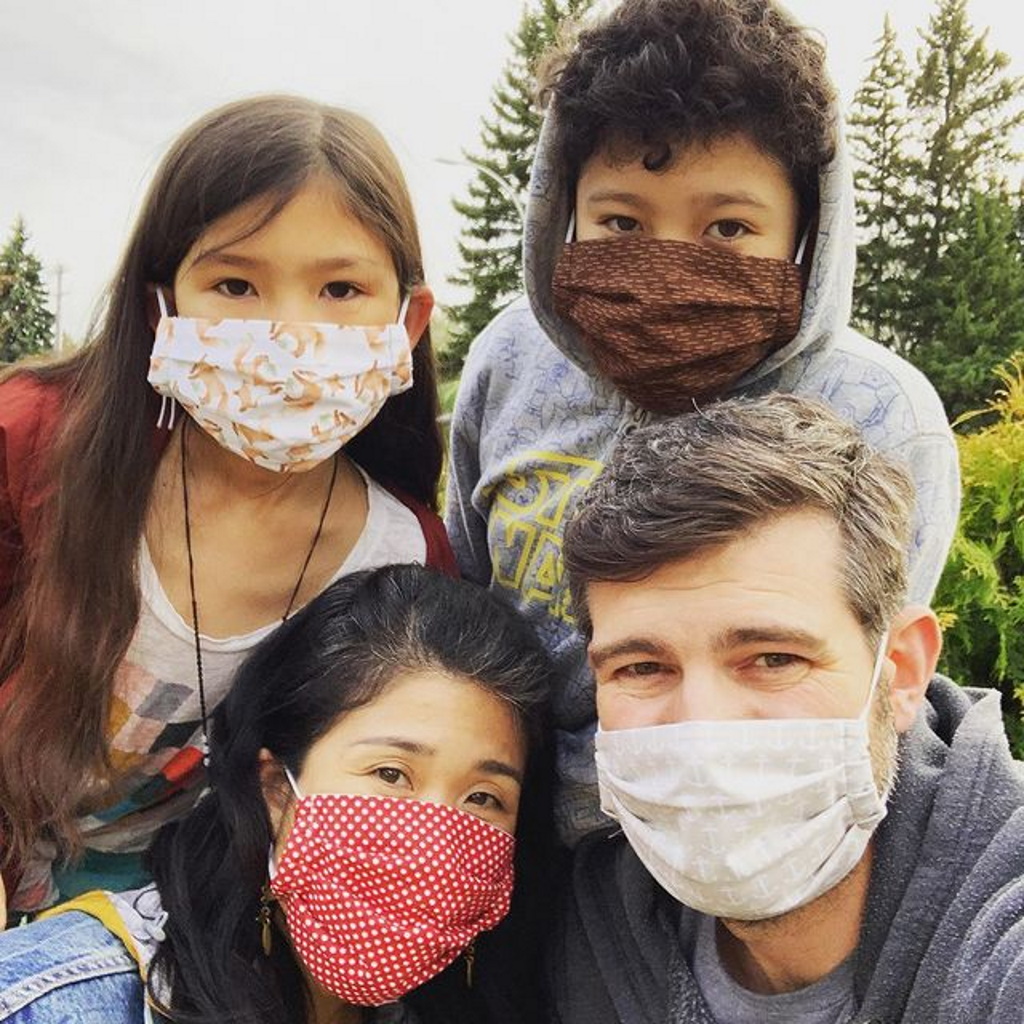 That's why, when young Edmontonians responded to Iveson's decision not to run for re-election saying they're "fiercely proud of what the city has become" and resolving to come into leadership to carry on that work, he was also proud.
"The next generation is seeing that and lifting up that mantle and wanting to carry it forward. If somebody says that's the legacy, I'm happy."
Mayor Don Iveson spoke with Taproot Edmonton for a year-end interview on Nov. 24, 2020.