Farrow Sandwiches opened its fourth Edmonton location on Jan. 18 in the former Wishbone space downtown. The new outpost joins existing Farrow locations in Ritchie, Garneau, and on 124 Street.
Owner Brayden Kozak thinks Farrow will be a good fit for downtown Edmonton.
"Downtown appreciates a good grab and go for lunch and even breakfast," he said. "I don't think the business crowd will ever tire of tasty and fast options that work within their lunch hour."
Kozak, who along with business partner Brian Welch also owns Three Boars and High Dough on 109 Street, said Wishbone had been struggling due to restrictions on dine-in service.
"We were unable to fill the gap with takeout," he said. "It just became unsustainable to keep the doors open so we took the opportunity to use the space for Farrow and called it quits."
The downtown location also provides Farrow with space to expand pastry production, something they had already been looking to do.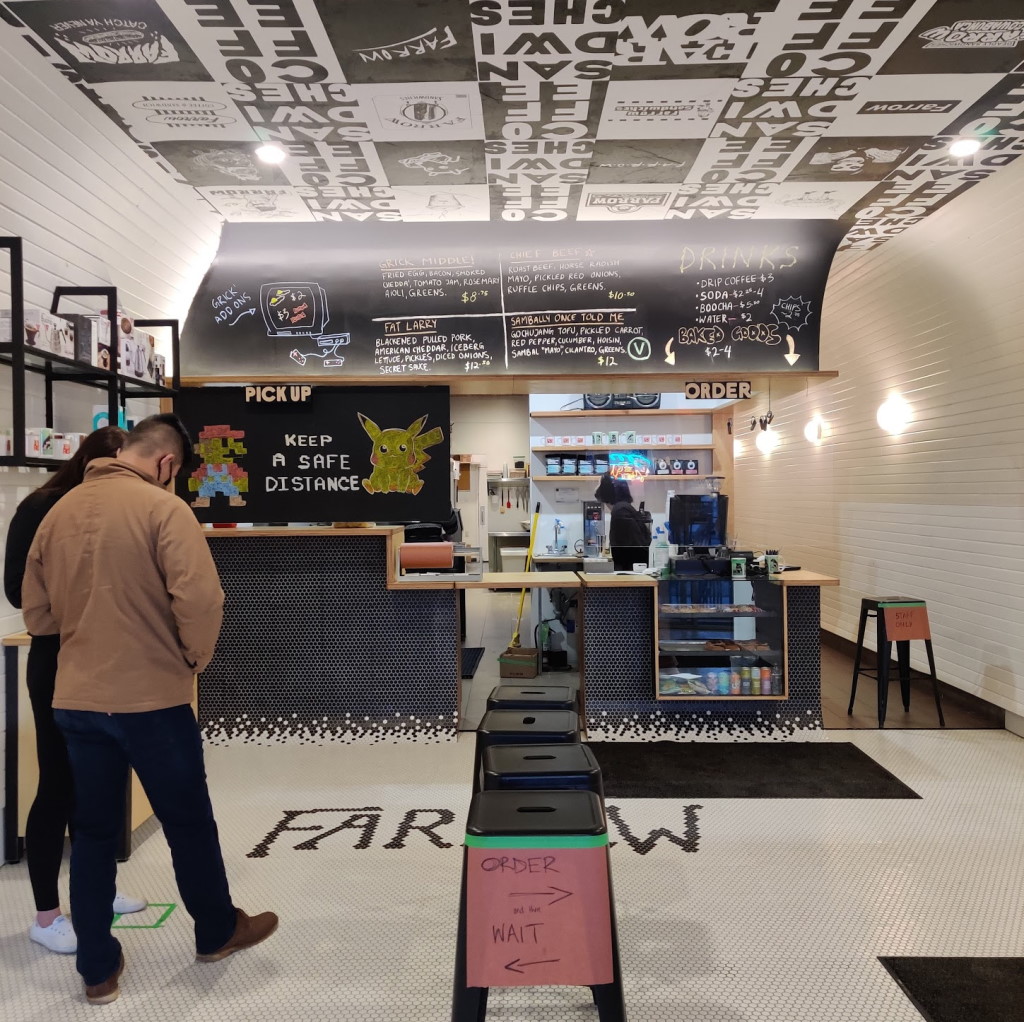 Kozak and Welch launched High Dough, a Detroit-style pizza shop, in early April 2020 after closing Three Boars when the first COVID-19 restrictions took effect last March.
Kozak said he has no firm plans on when or if Three Boars will re-open. "Our focus has been on growing the business at High Dough," he said.
Farrow itself grew out of Three Boars when Kozak and Welch acquired the space next door and launched the shop in 2014.
"Laine Cherkewick and Max Poulter were brought on board to manage and run the show and have since become our partners at Farrow, now overseeing all four locations," Kozak said.
The downtown location of Farrow, at 10542 Jasper Avenue, is open daily from 8am to 2pm.