The Edmonton Queer History Project (EQHP) is partnering with Art+Feminism to write Edmonton's queer histories into the books — or at least into the pages of Wikipedia.
A Wikipedia Edit-a-thon on June 10 at MacEwan University's Roundhouse will offer training on how Wikipedia works and information about queer history resources in Edmonton, to empower people to "help improve the world's largest online encyclopedia by making it more inclusive and representative of diverse sexual orientations, gender identities, and gender expressions."
The EQHP has held similar events in the past in an effort to close the information gap on Edmonton's queer history, an endeavour that aligns closely with Art+Feminism's global initiative to bring Wikipedia empowerment to the masses.
"Wikipedia is a natural kind of dissemination," said Sarah Severson, a local member of Art+Feminism and a board member with Wikimedia Canada, as well as a digitization librarian at the University of Alberta. "There's so much rich history already, it's just about getting it in front of people."
Severson has helped organize Art+Feminism events for years now and is working with Kristopher Wells of the EQHP to digitize documents regarding Edmonton's queer history.
"It's about sort of democratizing history as well, and not just having it in the hands of the so-called historians or the experts that are out there," said Wells, a MacEwan University associate professor who holds the Canada Research Chair for the Public Understanding of Sexual and Gender Minority Youth. "So it ties in really well for the kind of work that we do."
The June 10 Edit-a-thon, which runs from 10am to 2pm, aims to be accessible to all community members, with a drop-in supervised art activity to keep children occupied, as well as access to laptops, if needed.
"This is a community coming together in person, it's about collaborating on these articles," Severson said, mentioning that one-on-one help will be available. "There's going to be a community there that can kind of help support them in that space."
Past Edit-a-thons have resulted in the creation of Wikipedia pages on artist Lauren Crazybull, the Latitude 53 art gallery, and feminist bookstore Common Woman's Books.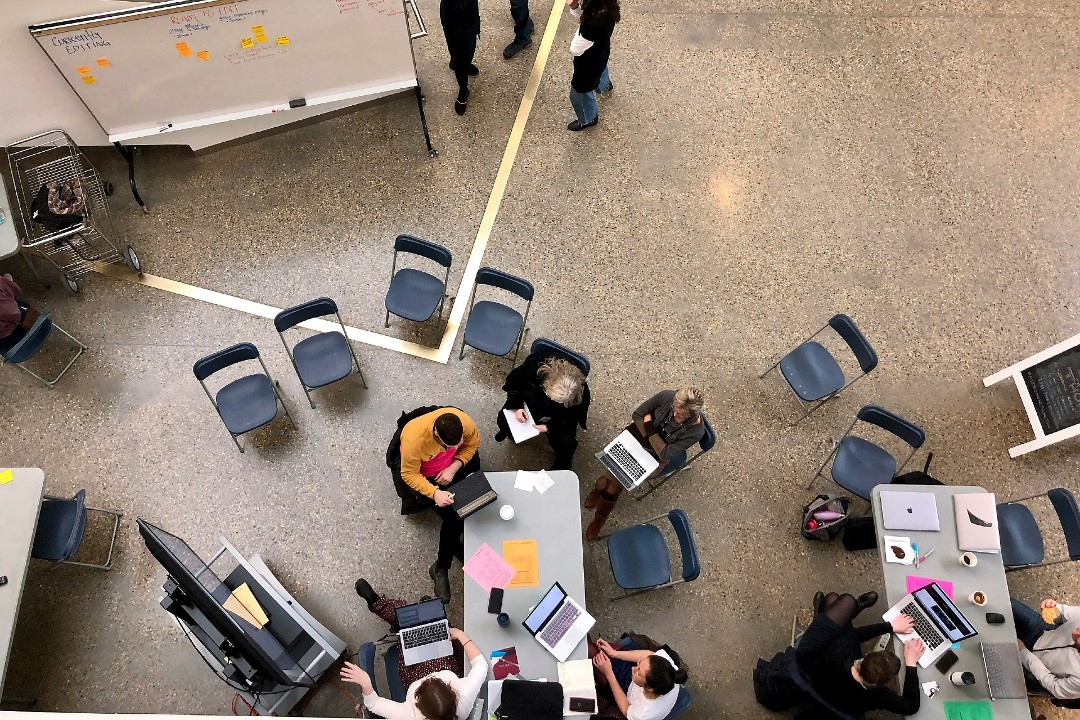 Many obstacles and accessibility challenges have made it difficult to preserve queer history.
"In some ways it seems like we're in a race against time because many of our queer elders are passing away," Wells said. "A lot of this history is oral, it hasn't been written down because it wasn't seen as history. It wasn't seen as valuable. So we really want to get to them and start to capture some of their stories and their experiences and to be able to share that and preserve that."
While this Edit-a-thon will last just a few hours, the benefits of documenting this information are immense, especially to those who are seeking to find their place as queer youth at a time when the hard-won protection of rights appears to be eroding.
"Where are young people going to be able to get this information about themselves and their identities and their communities?" Wells said. "Without a past, it's difficult to imagine a future."
A huge benefit of such events is to give community members the guidance and confidence to correct falsehoods and inaccuracies on existing pages, Severson said.
"That idea of empowerment... They see themselves as an expert, they understand their role, and they can go in there and correct it," she said. "That's the impact that I really love to see, and I think that that's what these events are part of. It's not just about what we can write and edit in that one moment."
After the Edit-a-thon, the EQHP has organized a historical walking tour of Edmonton's queer nightlife, hosted by Evolution Wonderlounge co-owner Robert Browatzke and legendary drag queen Twiggy.
It has several more walking tours coming up, alongside numerous Pride Month activities and more celebrations throughout the summer.
Correction: This story has been updated to correct Sarah Severson's job title at the University of Alberta.