An Edmonton-based digital platform developer has spun out a new company to capitalize on an idea to improve the way police test whether drivers are impaired.
Standard Field Systems, co-founded by Sam Jenkins and Mark Zacharias of Punchcard Systems, recently launched its flagship product, a roadside sobriety testing app called SFST Mobile. York Regional Police concluded a pilot of the app in May and are set to become the company's first customer.
An officer can use the phone app to administer the three parts of the standard field sobriety test: the walk-and-turn test, the one-leg stand test, and horizontal gaze nystagmus test, which detects involuntary eye movements. The app guides the officer through the test to collect the information in a consistent manner, and it auto-populates the output report with the data captured.
The idea for Standard Field Systems came about from Jenkins's work with another Edmonton-based venture called Impirica, which tests for impairment in transit and trucking fleets. While testing technology in Jacksonville, Fla., a drug recognition expert instructor brought up problems with the way police forces currently do cognitive impairment tests and how data from those tests aren't always well-maintained in police records.
The current system of recording sobriety testing lacks standardization and leads to the potential for omissions and compromised evidence, Jenkins said.
"We're collecting a lot of data points throughout the course of the test that just weren't being collected before," he told Taproot. "For policing agencies, the way that they were reporting on this, especially like near misses, was, like, on a whiteboard at a police station… So this is providing a more holistic data capture and data collection and analytics platform."
Punchcard spun Standard Field Systems off on its own because the parent company isn't structured to take a commercial product and build a team around it, Jenkins said. The two companies also have different customer bases.
"Having it in a separate organization, even though it is a sibling, it has a specific outcome that it needs to achieve that is very different from Punchcard," he said.
This is also part of Punchcard's plan to incubate up to 15 new companies over the next 10 years, with Standard Field Systems being the first successful example.
"Our focus with Standard Field Systems is public safety, law enforcement, and so on," he said. "I suspect… we'll be tackling different either social or business issues through different ventures as we move forward."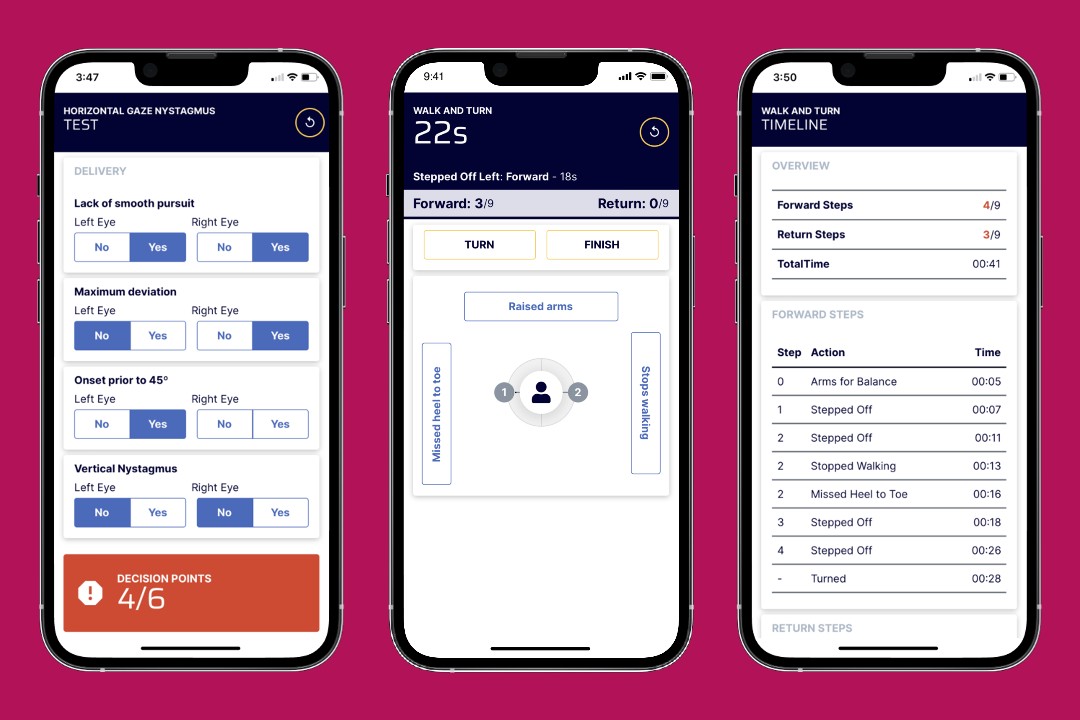 Standard Field Systems has had to go through a few privacy reviews to make sure data entered into the app is safe and secure, Zacharias said.
"We're trying to help build things so that the police can be even a bit more transparent than they are," he said. "They can share information, and they can provide data and reports on the stuff that they're doing to their spheres, to Public Safety Canada, or to the general public."
The Edmonton Police Service helped Jenkins and Zacharias understand the problem and make sure their product was actually tackling the issue they wanted to address as they developed the prototype.
"It's easy to build a product that might solve a problem, but we're trying to solve problems that people actually have," Jenkins said.
Jenkins cited the utility of that early collaboration with EPS at the launch of Capital City Pilots, which invites entrepreneurs to pitch and pilot solutions to challenges faced by the City of Edmonton.
"We just happened to have really good relationships with EPS to be able to work on our initial prototypes," Jenkins said. "That's good fortune, I think, on our part that we had a partner in EPS who was willing to help us understand the work that they do."
EPS wasn't in a position to pilot the app, but York Regional Police were. They'll soon be onboarded as the first customer of Standard Field Systems, which is aiming to bring on five more customers by the end of the summer, Jenkins said.
"We have somewhere around 25 other law enforcement agencies, primarily in Ontario, who are looking to come on board in a pilot-to-production pathway."