Drones will be an increasingly important part of delivering goods, says the Edmonton International Airport's leader in cargo, who just returned from a summit in Brussels on the technology in the industry.
"The future goal is absolutely to deliver last-mile packages to businesses, and maybe ultimately to people's homes, by drone, thereby reducing vehicles from the road, reducing congestion, reducing pollution, and working towards our ambitious sustainability goals," Alex Lowe, director of e-commerce cargo and aviation real estate, told Taproot.
Lowe was a speaker during this year's Air Cargo Tech Summit, which took place in Belgium on Sept. 18 and 19. He used part of his time there to hear from tech entrepreneurs in the air cargo sector, some of whom work on drones.
"Battery technology is improving all the time. The capacity is going up and weight is coming down," he said. "The future is unmanned, electric-powered drones. And if we think more long-term … hydrogen-powered drones (are) a very realistic possibility in the future."
Edmonton has the only airport in Canada operating drones within controlled airspace, Lowe believes. Currently, that means a pilot working from a control centre can move drones between the airport and Pat Wilson Memorial Park in Leduc County, so long as there are watchers along the way. This is in compliance with a federal policy that drones cannot be operated beyond the line of visible sight (or BVLOS) without special exemption.
"We're now up to more than 1,700 scheduled commercial flights as part of that program," Lowe said. "It's really about testing and trialling and demonstrating to the regulators that this can be done safely, and really work towards pushing those regulations and those approvals forward."
Lowe called the journey for drones a "crawl-walk-run" process. "The next step for us, at the end of 2023 and into 2024, will be to bring online a larger drone that can carry more payload over a longer range and also incorporate a commercial delivery site, working closely with Leduc County to identify the most appropriate site for drone delivery," he said.
Another goal for the airport's future is opening its International Cargo Hub, into which the federal government invested $100 million in 2022. Lowe expects the first phase to be open and operational in 2028.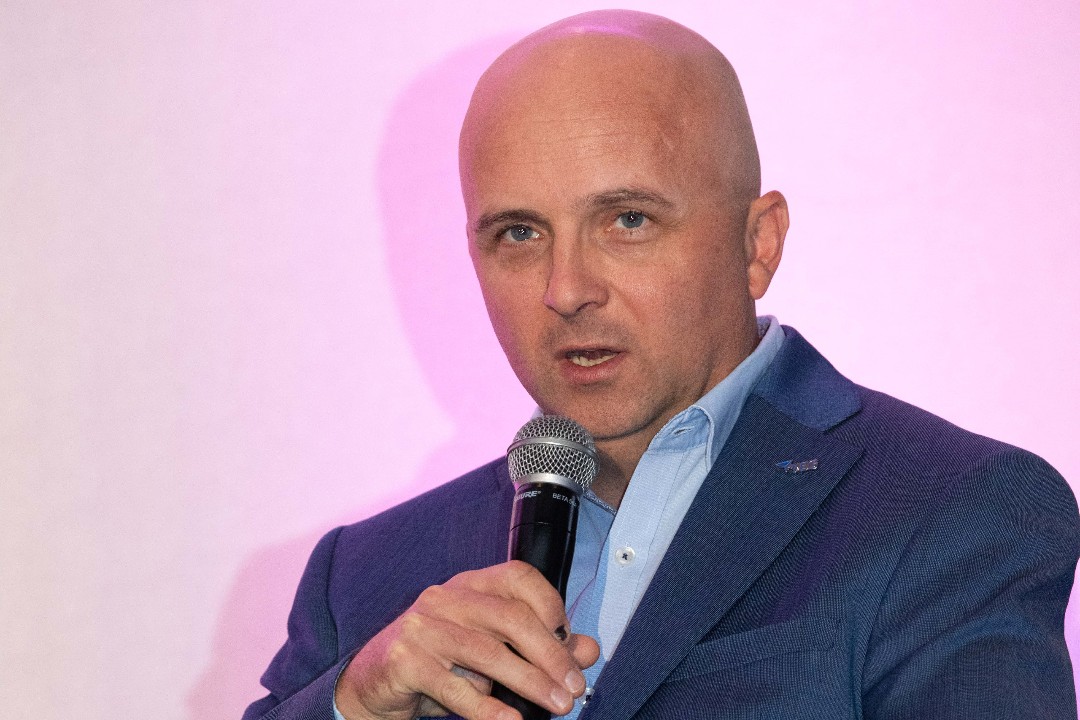 "Admittedly, that's an aggressive timeline," he said. "But that's what we're going for."
One new piece of the cargo puzzle is the addition of a five-times-a-week service between Edmonton and Yellowknife via Buffalo Airways. The addition may help restore Edmonton's reputation as the "Gateway to the North."
"This is really an exceptional and really important link. The social benefits of this route are really quite substantial," Lowe said. "In some of these communities, air cargo is the only way that they get some of their goods, like medications, pharmaceuticals, food and beverage, parts, and things like that."
Beyond the Buffalo Airways Boeing 737-300SF service announced on Sept. 15, the only other way Edmonton International Airport services cargo in the North is through "combi" (a combination of cargo and passenger) service by Canadian North, Lowe added in an email.
The Edmonton International Airport is certified by the Center of Excellence for Independent Validators in Pharmaceutical Logistics, or CEIV Pharma. This accreditation means the International Air Transport Association has vetted the airport to safely transport perishable goods, from meds to produce. In the case of the North, it's essentially a vote of confidence that the airport can transport these goods safely.
The airport saw 7.2% growth in cargo in 2022 over 2021 (less than the double-digit growth that Lowe's predecessor forecasted for 2022). While air cargo is not a major driver of the economics of the airport, it does have a wider impact, Lowe said.
"The greater Edmonton metropolitan area has really embraced the advantage that cargo enables," Lowe said. "Enabling SMEs to export to larger markets enables commerce and enables the import and export of materials that go into manufacturing inputs. Then you get into more everyday things like pharmaceuticals and food. Really, the benefits for air cargo are more greatly seen in the region than by the airport."