Two Edmonton companies were among those honoured at the annual Start Alberta Tech Awards on Oct. 11.
In a ceremony held at the Citadel Theatre, PainWorth was awarded the Impact Award, which recognizes a company that demonstrates a commitment to meet environmental, social, or governance goals.
"It's a huge affirmation that the work that we're doing is important," Chris Trudel, co-founder of PainWorth, told Start Alberta.
The app uses AI to help victims of accidents accurately value injury claims so that they don't have to hire an expensive lawyer. Trudel and co-founder Mike Zouhri created the app after Zouhri was injured by a drunk driver and had to deal with the insurance industry and personal injury lawyers. Zouhri will also be honoured with a University of Alberta Alumni Award later this month.
The company said the app has helped more than 2,000 people and hopes to expand.
"What's next for PainWorth is helping more accident victims, not just in Canada but the United States as well," Trudel said.
The other Edmonton winner was Jobber, which was given the Deal of the Year award after raising more than US$100 million in a Series D round in February.
The Jobber platform, which started in 2011, helps small home-service businesses to schedule jobs, manage crews, invoice customers, and take payments. Co-founder and CEO Sam Pillar said the company is in an exciting position right now.
"We have millions of small businesses all over the world that we could be helping with our software, and we're just getting started as a scaled company today with quite a bit of momentum behind it," Pillar said.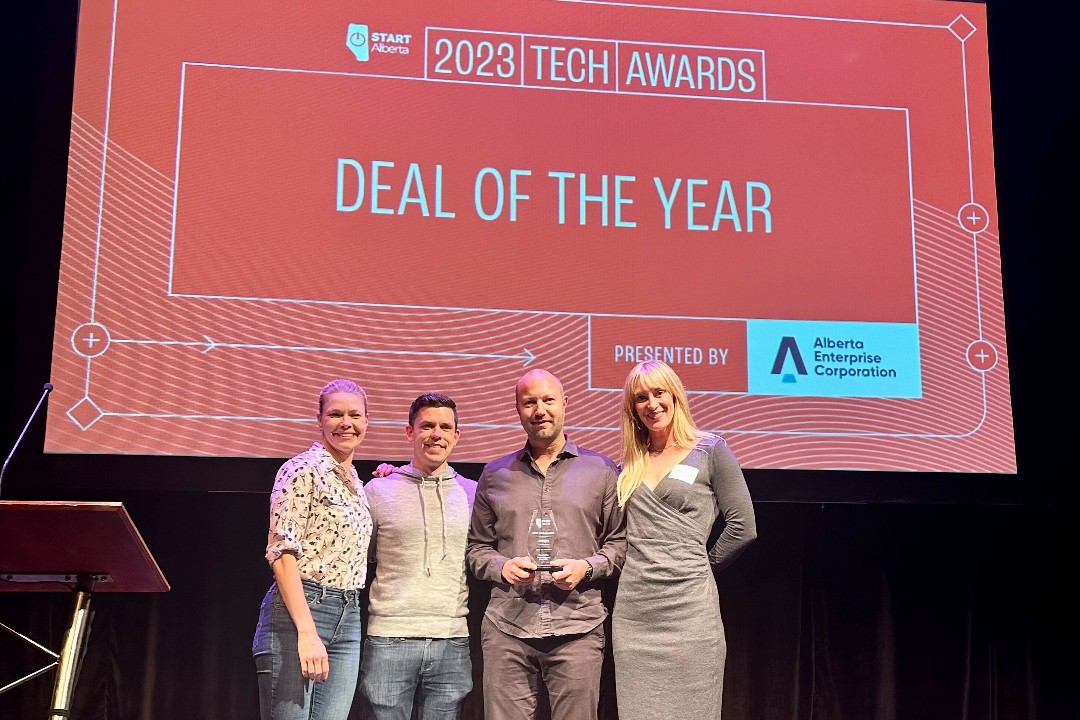 Several women who champion gender equity in the industry were also recognized at the awards ceremony.
Kylie Woods was awarded the VCAA Rod Charko Service Award for her work with Chic Geek. Chic Geek housed a mentorship program and hosted 160 events connecting thousands of women in tech before closing its doors earlier this year.
Another winner was Chloe Smith, founder of Calgary-based Mercator AI, a construction intelligence platform. Smith was presented the Most Promising Founder award as Mercator AI raised $5.1 million in March and has increased the size of its team from five to 15 people. She was also recognized for her advocacy for women in the tech industry, especially for those creating startup companies.
The Woman in Tech award went to Shannon VanderMeulen, chief marketing officer of WaitWell. The Calgary company acts as a digital concierge for businesses, allowing customers to join a virtual queue for appointments and walk-ins. VanderMeulen was recognized for participating in events and organizations that support women in the industry, including the Women Presidents Organization.
The full list of award winners can be found on the Start Alberta website.