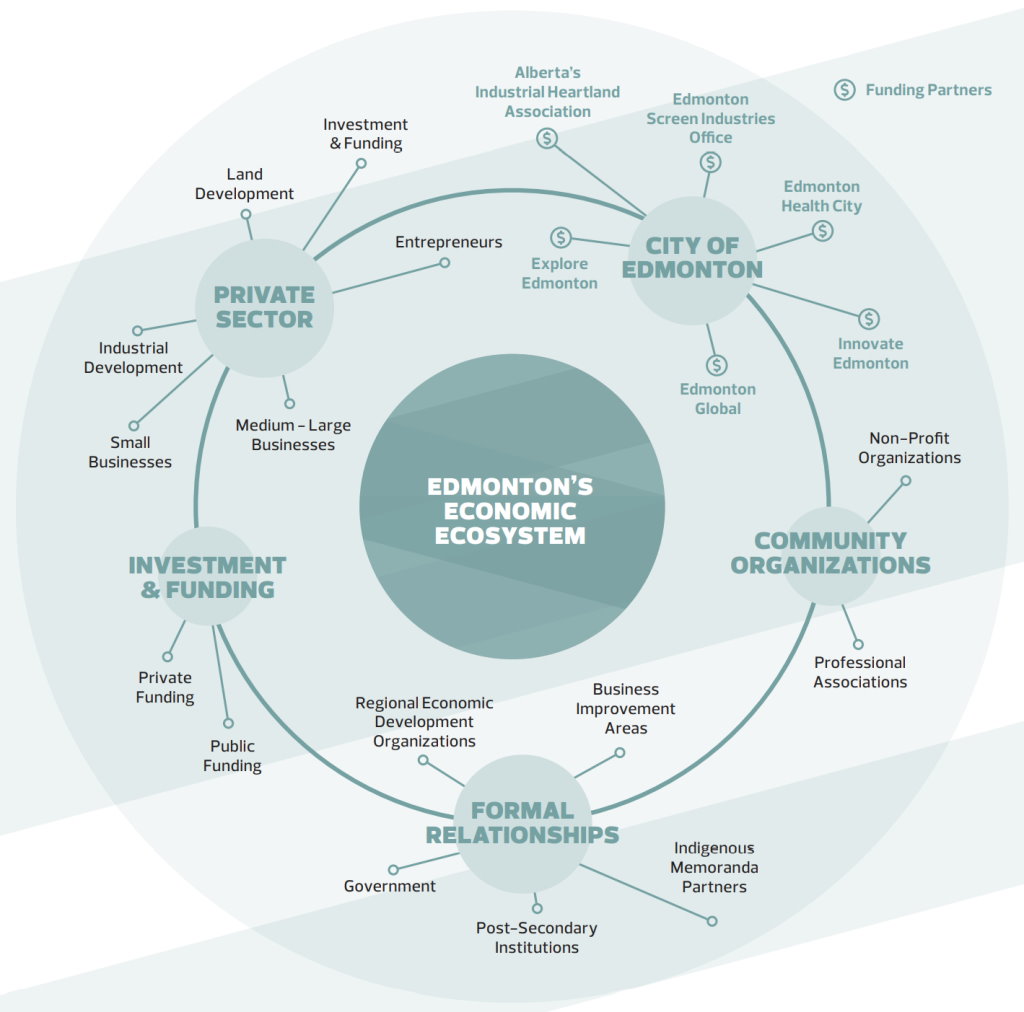 By
Mack Male
The Edmonton Economic Action Plan consists of 24 actions to coordinate and drive economic development over the next decade with a goal of creating 121,000 net new jobs in Edmonton by 2030, a target that the city says incorporates the impacts of COVID-19.
Edmonton is currently home to more than 34,000 businesses and the city's economy accounts for nearly 70% of the Edmonton regional economy, according to the report. Last year, due to the COVID-19 pandemic and changes to the energy sector, Edmonton's regional economic output is estimated to have contracted by 5.9% with 62,200 fewer individuals employed. A full recovery to 2019 levels of output is not expected until 2022.
Administration says the challenge is "how to create the conditions for success in this new economy that demands agility and resilience."
The economic action plan, which will be discussed by city council's executive committee on April 12, "cascades" from the City Plan which is intended to help Edmonton prepare for two million people and 520,000 new jobs. Administration says the economic action plan was "built in partnership with 25 economic development partners" and "recognizes the importance of local economic development organizations who are already hard at work."
Actions in the plan include aligning relevant economic development activities and reporting metrics, making regulations and processes more efficient and streamlined, prioritizing local and equitable procurement, leveraging digital infrastructure like open data and the fibre optic network, encouraging low impact businesses in parks and public spaces, supporting emerging off-shoots of the energy sector, and expanding on existing relationships to support economic participation by Indigenous peoples, nations, and businesses in the region.
Continue reading