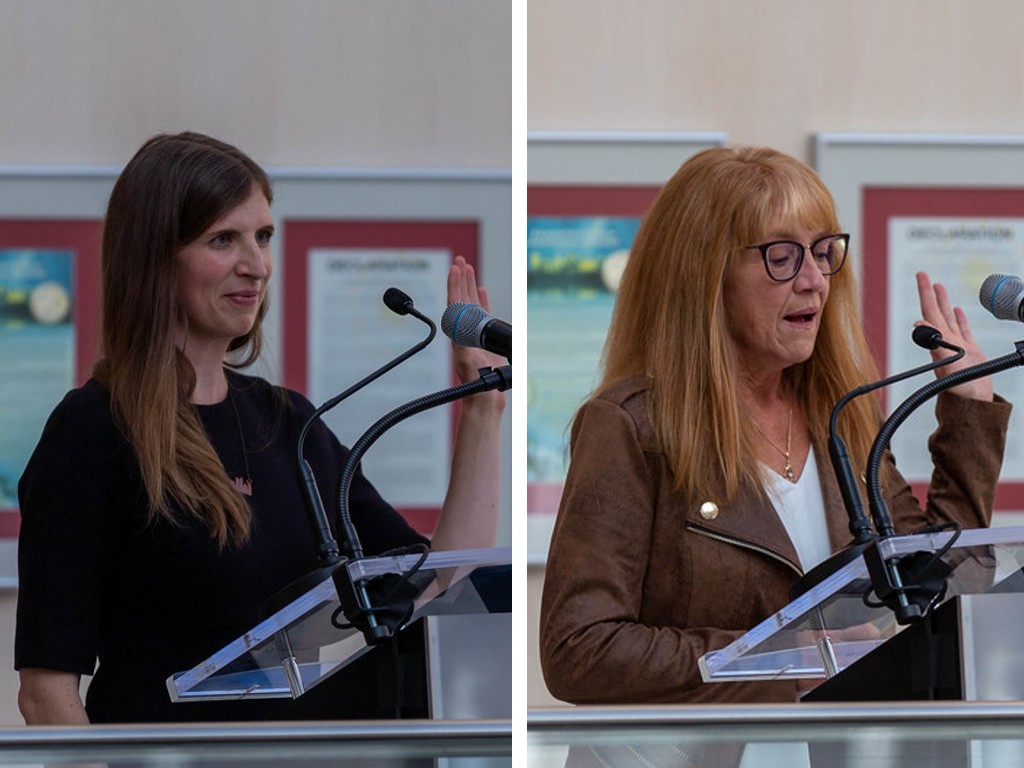 By
Emily Rendell-Watson
Wards O-day'min, at the heart of the city, and Sspomitapi, in southeast Edmonton, couldn't be further apart geographically, but each of their newly elected city councillors plan to champion safety in their respective areas, and the city as a whole.
"The permanent solution to me for safety in our community is ensuring that every Edmontonian has a home and the supports that they need. So I'm really looking to champion that continuously and vigorously over the next four years," Anne Stevenson told Speaking Municipally, Taproot's civic affairs podcast.
Stevenson represents O-day'min, where she beat out incumbent Tony Caterina and eight other candidates in a highly contested race for the centre of the city.
Stevenson is an urban planner and housing advocate who worked at the City of Edmonton for seven years. She brings in-depth knowledge of how the organization works, including how to tackle the complexities of city planning. Her experience working in affordable housing will also come in handy when it comes to addressing homelessness in Edmonton.
Meanwhile, fellow council newcomer Jo-Anne Wright also won against an incumbent, Moe Banga, a feat that's only happened three times in Edmonton during the 21st century. The Sspomitapi councillor also ran against Banga in 2017, finishing in second.
Wright has spent nearly 30 years working in the financial services sector in banking and insurance. She's also worked for MLA's, and for Alberta Health Services in the administration department of its contract tracing operation during the pandemic.
Like Stevenson, she plans to focus on safety — particularly road safety and transit.
"We've got a lot of speeding that goes on in our neighborhoods with some of the major arterial roads throughout them. So I want to work with administration to see if there's some sort of enforcement or traffic calming techniques that could be utilized to slow that down and keep people safe," Wright explained.
Continue reading