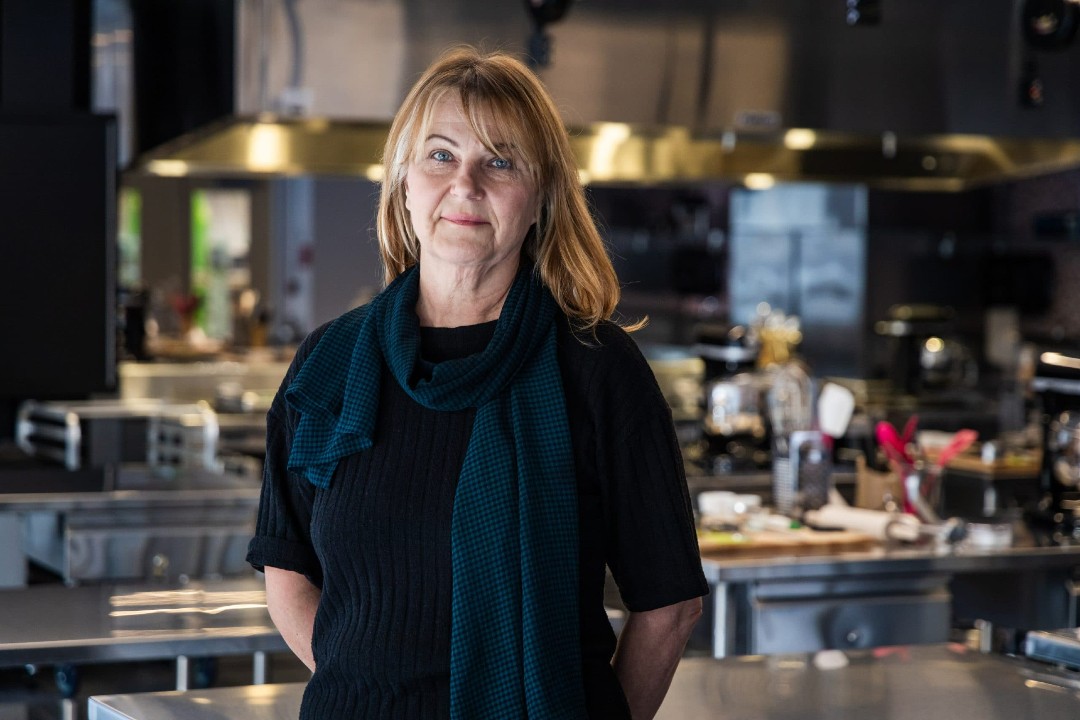 By
Paula Kirman
If you've tried to enrol in a cooking class at The Kitchen and found it was already full, you're not alone.
Since the Edmonton Public Library opened the community kitchen at the Stanley A. Milner branch in March 2022, cooking classes on everything from pastry to bread to salads to main courses have filled up quickly.
"We've learned that food can be a powerful community connector," said Kitchen coordinator Zofia Trebaczkiewicz, a chef with more than 20 years experience in restaurants and catering who also worked for years as a library assistant.
Up to 36 participants can be accommodated in The Kitchen's 2,100 square feet of space at workstations that are equipped with commercial ovens and induction cooktops. There is a quality ventilation system and a scullery for cleaning and storing materials. The Kitchen also offers online classes, such as a June 14 session on making cinnamon coffee cake.
"During the last few years there has been a trend to rediscover and learn basic life skills," Trebaczkiewicz told Taproot, noting that the EPL's 2019-2023 Strategic Plan includes the imperative to address the growing needs and interests of its clientele.
When renovations to the downtown library were planned, public consultations "indicated a strong interest in culinary literacy and food security issues, with many voicing a need to create a space for hands-on cooking," Trebaczkiewicz added.
"The success of The Kitchen is a result of the needs of the community being answered."
Continue reading