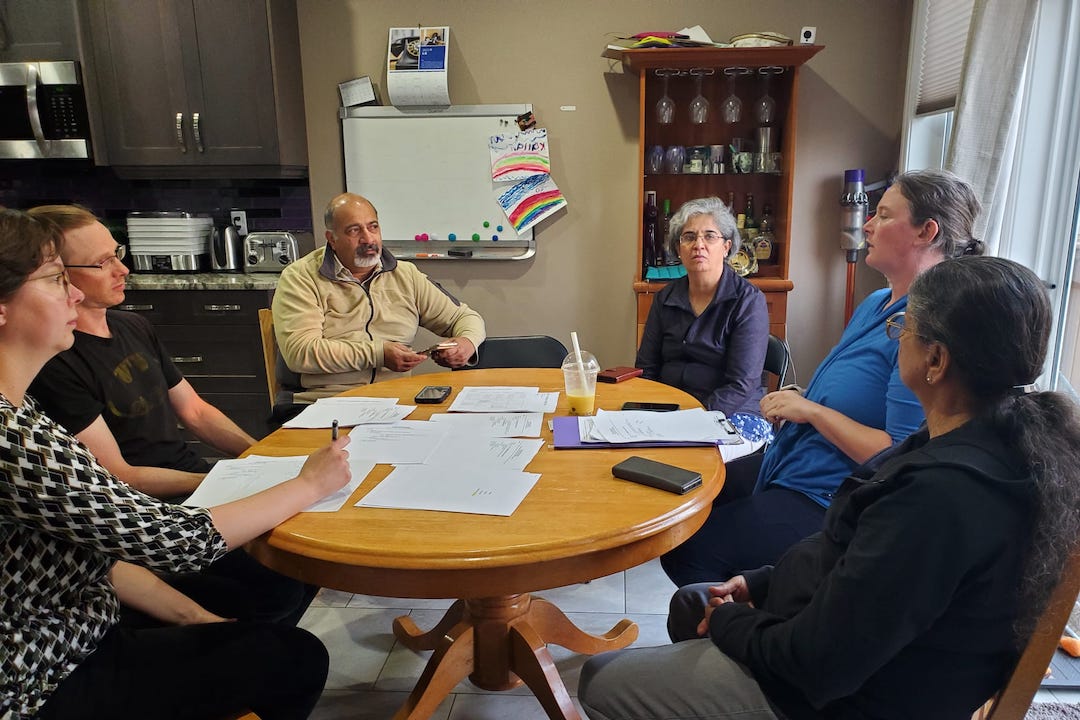 By
Colin Gallant
The southwestern community of Allard will become Edmonton's 163rd community league later this month, a feat accomplished in record time.
"I made sure that we were always doing what needed to be done in the current step, but we were always looking ahead," Steve Pittis, chair of the Allard Community League steering committee, told Taproot. "I found that definitely kept us going because it always gave us something else to think about."
Allard, whose southern boundary is the edge of the city at 41 Avenue SW, will reach the last of 15 steps required to become a community league on Nov. 22 when it holds its first annual general meeting and board election. It reached Step 12, "Incorporate as a Society," after about eight months of work.
"Usually, groups take about two years," said Laura Cunningham-Shpeley, executive director of the Edmonton Federation of Community Leagues. "It is a tremendous amount of work."
Meanwhile, in the central neighbourhood of Blatchford, efforts to establish a league haven't even reached Step 1. The EFCL requires a population of at least 5,000, and Blatchford isn't there yet.
"There was genuine frustration at the 5,000-person benchmark that they've set. That's pretty ridiculous. It seems really arbitrary," said Heather MacKenzie, the president of the non-profit Blatchford Community Society. "If you have the volunteer capacity to establish a full board — as we have with over 10 people — and a high-functioning executive, I really don't think there should be a specific quantity of people residing in your neighbourhood for you to be allowed to formally exist as a community league."
Allard had the opposite problem. Residents were informed about two years ago that they were being ejected from the Blackmud Creek Community League due to a growth in population that the league could no longer accommodate. The maximum size of a community league is 15,000.
Pittis spearheaded the formation of Allard's steering committee earlier this year. He's a maintenance carpenter who has spent most of his career in commercial construction. His background in navigating permitting and paperwork gave him an edge when it came to steps such as writing a letter of intent to the city, registering as a society, and creating a needs assessment, bylaws, and objectives.
"The actual steps were not difficult," he said. "The hardest part that I found for this whole thing was figuring out who could do what."
Continue reading