Panel discussion to explore renaming public spaces, monuments in Edmonton

By Jackson Spring
---
From statues and monuments to the names of sports teams, the world continues to grapple with whether controversial memorials should be removed or preserved. On Jan. 20, The Centre for Race and Culture (CFRAC) is turning the focus to Edmonton with a panel discussion about the lasting impact of the city's own problematic memorials.
"This is a watershed moment for public awareness of just how problematic some of our history is," said Myriam Gerber, CFRAC's research coordinator.
Renaming and Removal: Public Memory and Public Spaces will be moderated by Sen. Paula Simons and features four speakers of diverse cultural and professional backgrounds. They will discuss places, buildings, and institutions with contentious names, and how the public presence of monuments relates to controversial historical figures.
The goal of the event is to get Edmontonians thinking about how these names and monuments affect their perception of history, and what to do about it, Gerber explained.
"Names of places, names of statues, names of buildings normalize a specific version of history," she said. "We tend to name things after people we want to celebrate, and not everyone may agree with that celebration."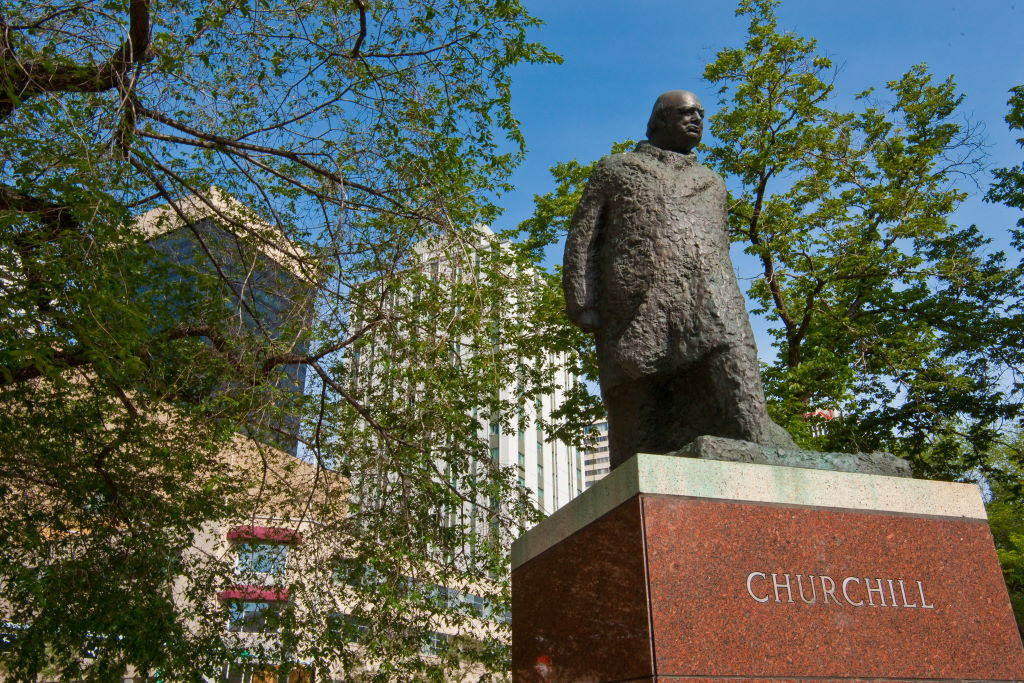 Statues of Winston Churchill, such as the one in downtown Edmonton, have also sparked discussion about whether they should remain. (Courtesy of the City of Edmonton)
Gerber said that "anything is up for discussion". Examples listed on the event's description include the Oliver neighbourhood, named after Edmonton politician Frank Oliver who was critically involved in removing Indigenous people from their land and restricting immigration in an attempt to keep out Black Americans fleeing segregation in the American South in the early 1900's, and the recently renamed Edmonton Football Team, which until 2020 used an outdated term for Inuit.
Some say that keeping these names and monuments in their current forms perpetuate racist attitudes of the past, while others, like Simons, claim that the removal or renaming may be "whitewashing" history.
Regardless of where people land, Gerber hopes attendees take away a "greater consideration of the way history is presented in the world around them."
"We are constantly surrounded by it, and because of that, it plays a significant role," she said.
Renaming and Removal is the latest installment in CFRAC's speaker series, Challenging Discrimination Through Community Conversations. The event is free to attend virtually, but those interested must register online in advance.