Edmonton might finally get its first food hall. JustCook Kitchens is planning to open the 5th St. Food Hall, featuring four restaurant concepts and a bar, this spring at 105 Street and 103 Avenue.
"We put the infrastructure, technology, and processes in place for the chefs to just cook," COO Luke Butterworth told Taproot. "[By] taking away the additional burden and complexities of being a business owner, we aim to give chefs and foodpreneurs the keys to succeed and thrive."
JustCook envisions that they won't be just a landlord to the businesses, but a partner to help them achieve success. "We designed our Food Hall concept around [the chefs], said CEO Jennifer Keith. "We realized that many restaurants are still lagging behind in terms of technology, so we decided to ensure our food halls would be fully integrated with technology in mind for every step of both the chef and the customer experiences."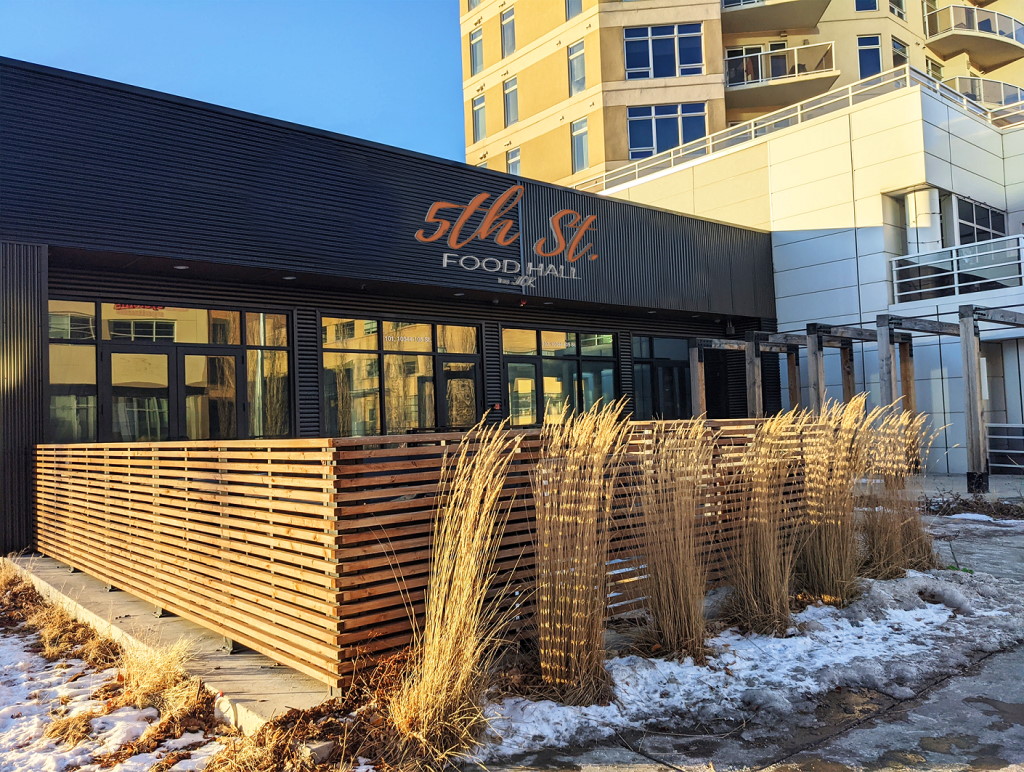 No tenants have been confirmed yet, but JustCook has received interest from several chefs and food entrepreneurs. The company plans to open additional locations around the city. CMO Maëlle Piquée shared that they want to help build new restaurant brands, and intend to be a "destination food hall for dedicated restaurants in our space and distribute food through eat-in, take-out, and delivery networks."
The JustCook concept is not too dissimilar from The Public, WildHeart Collective's initiative to assist small food vendors with scaling up their business. JustCook believes the eat-in space differentiates them, as does the approach to technology.
"We believe that being able to make data-driven decisions is what will lead to smooth and lean operations," said Piquée. "Easy identification of best dishes, food trends, or not-so-successful dishes and ways to improve, which will ensure continued success and growth."