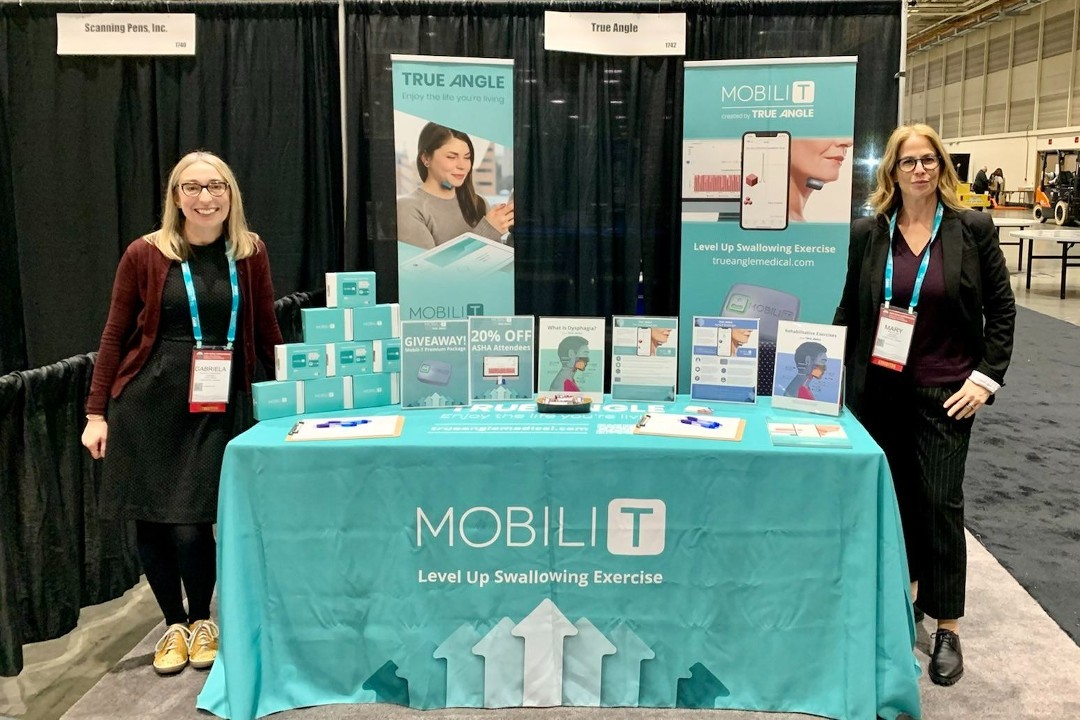 By
Nathan Fung
After changing its business model, product, and customer base, True Angle is now in a better place to grow and expand, says the Edmonton health-tech company's CEO.
Instead of selling directly to patients with swallowing disorders, the company now sells to clinicians. That switch in 2022 from a direct-to-consumer model to a business-to-business one earned True Angle the "Pivot of the Year" award at the third annual YEG Startup Community Awards.
"It was really rewarding for us to get recognition for the effort that the whole team put in," co-founder and CEO Jana Rieger told Taproot.
The company's main product is the Mobili-T device and app. It helps people with dysphagia, which is the medical term for swallowing difficulties. The biofeedback device attaches to a patient's chin, allowing a clinician to monitor a patient's swallowing exercises remotely instead of needing them to go to a clinic in person.
"We knew that there were really millions of people in North America who had this problem," Rieger said. "We knew that people have been prescribed these exercises and that they needed something to be able to keep them on track and let them know how they were doing."
When the device first went to market in 2020, the idea was to sell directly to patients with dysphagia, Rieger said. But she noticed that of the inquiries they were getting, about 30% were from patients while 70% were from clinicians. In the summer of 2022, the company decided to pivot, implementing the new business model within six months.
"If we're looking at a hospital system that has, let's just say, 200 hospitals within that one system, selling into that system would allow us to scale so much more quickly than the D2C model, which tended to be a one-off model," she said. "It really came down to economics (for) why we wanted to pivot."
Continue reading