People's Agenda
Taproot Edmonton is on a quest to find out what Edmontonians want candidates to be talking about as they campaign for votes in the next municipal election, which will be held Oct. 18, 2021.
---
We distilled 30 multiple-choice questions based on responses to the People's Agenda and asked each candidate to answer them.
Now you have the opportunity to answer the same questions to find out which candidates you are most aligned with.
Take the survey
Sept. 29, 2021
It's been a long journey, but the train is finally coming into the station on our People's Agenda project.
Read more about the journey so far and what's next.
Read the update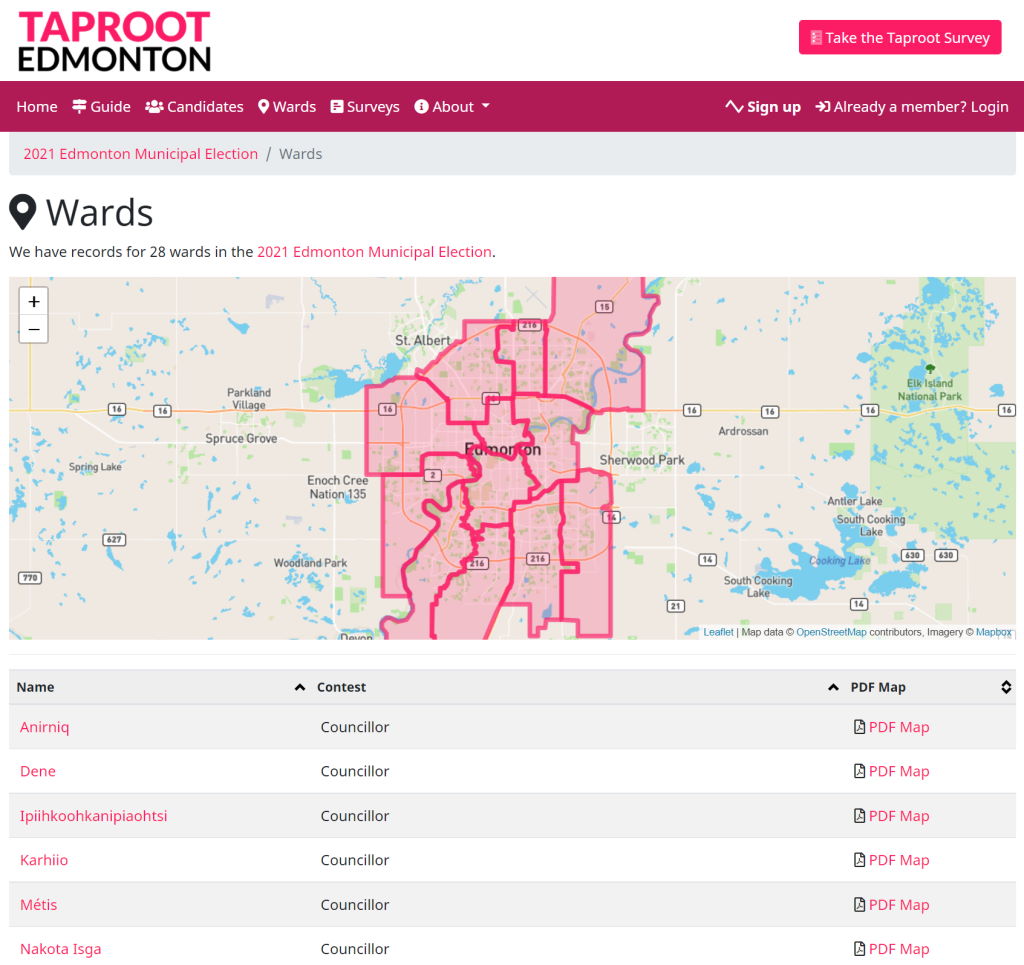 Find your voting station, wards, and candidates, see the results on election night, and browse all responses to the Taproot survey at our 2021 municipal election site.
Learn more
---
Recent updates
Our latest stories related to the People's Agenda
---
We want to hear from you!
Do you have questions about the project or perhaps suggestions on how we can hear from more Edmontonians? We'd love to hear from you! Email us at hello@taprootedmonton.ca.