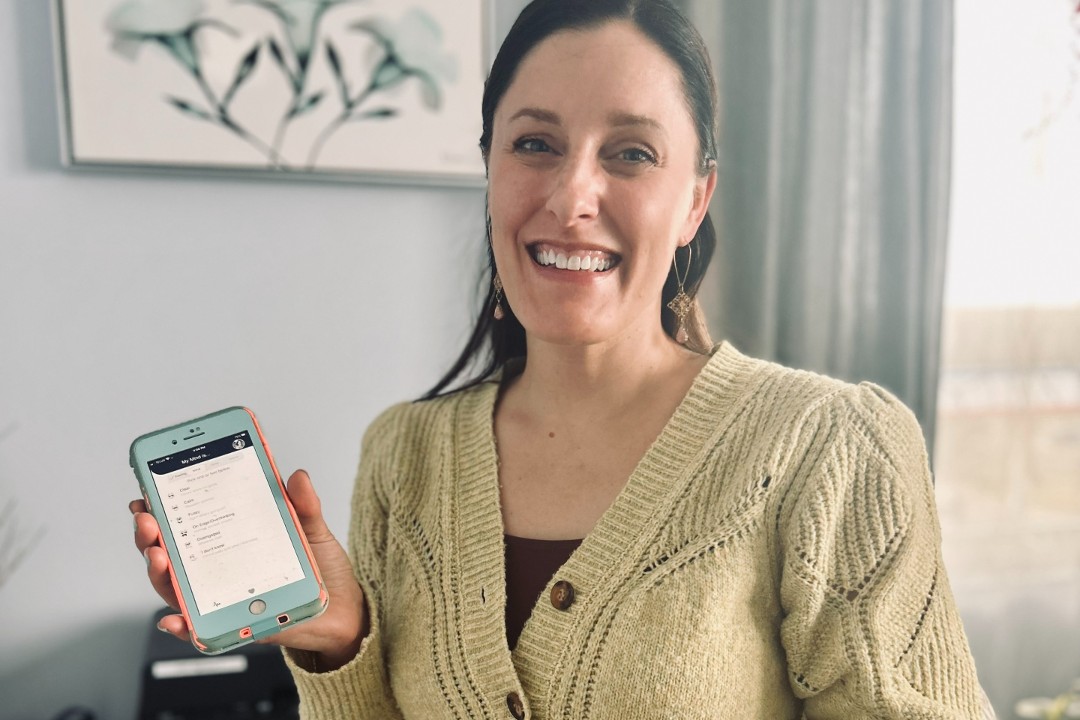 By
Colin Gallant
A new app from a psychology practice in Spruce Grove is bucking trends in the market by offering support for real-time stress management and emotional regulation.
Dóchas Psychological Services released the free app, called Lifejacket, on May 1.
"What I was looking for was a really simple solution to help clients manage their stress outside of sessions, and sometimes we don't know what we need until we're in that moment," Dóchas founder and registered psychologist Kim Long told Taproot.
Long said that there are two key differences between Lifejacket and market leaders Calm and Headspace, which focus on regular practice.
"We wanted something where daily use wasn't going to be required," she said. "A lot of other apps that are out on the market — which are amazing — (only) focus on one stress-management tactic, like journaling or meditation or positive affirmations. And we wanted to branch out because it's not one-size-fits-all."
Among the varied tactics for stress management are exercises that stimulate all five senses, another element that sets Lifejacket apart, Long said.
"Some of them are really what you would expect, like meditation or having a bath or things like that. But then they also get a little bit more inventive," she said. "Sometimes we need to let out that anger or that frustration, and a really good way to do that is to move furniture or pop bubble wrap."
Other sensory experiences include listening to comedy or specific kinds of music, exposing oneself to favourite smells, breathing strategies, cooking and baking, and more. Users simply fill out four fields — Feeling, Mind, Body, and Sense — and swipe left. The app then generates suggestions with links to things like recipes and playlists.
"If you didn't like any of those (results), you could just swipe back and then swipe forward again … and it should auto-populate some of the ones you saw, but some different options as well," Long said.
The app is for Dóchas clients and non-clients alike. Though the app does list Dóchas's contact info and even has a "book appointment" button, it's completely free to use and available on both iOS and Android.
Continue reading