Building Innovate Edmonton: The first four months
CEO Catherine Warren reviews the work that's been done and what's to come
Since Catherine Warren took the helm as CEO of Innovate Edmonton last December, she's been working to establish the organization as a leading voice for the local innovation community, and on a broader scale position Edmonton as a preeminent innovation city that can tackle global challenges.
Warren has been busy getting everything up and running over the past four and a half months, and she said Innovate Edmonton is still "very much in startup mode," which means establishing funding, plus working on legal, banking, hiring, governance planning — even getting IT set up.
"I would say that the additional challenge for us is we're also expected to meet innovators while we're doing that," she explained. "So it's sort of like building a house in an earthquake zone."
Innovate Edmonton is a not-for-profit corporation formed with city council's approval last May, with a mandate to make innovation a major economic driver in Edmonton. As of 2021, the organization has a budget of $5 million per year, redirected from the former Edmonton Economic Development Corporation.
In the first quarter of this year, Warren met with hundreds of business and community leaders and investors.
"My intentions have been to draw people out on their innovation expertise, their needs for support, and their hope for what Innovate Edmonton can contribute," said Warren, who is the former CEO of the Vancouver Economic Commission.
That work has helped shape a vision for the future of Edmonton's innovation sector, including plans to improve startup and scale-up supports such as access to capital, mentorship, makerspaces, and activities that will help entrepreneurs build their networks and reach international markets. Near the top of Warren's list is preparing to launch an open research library in partnership with Edmonton Global, which will help build a comprehensive list of innovation, investment, talent, assets and needs for the region.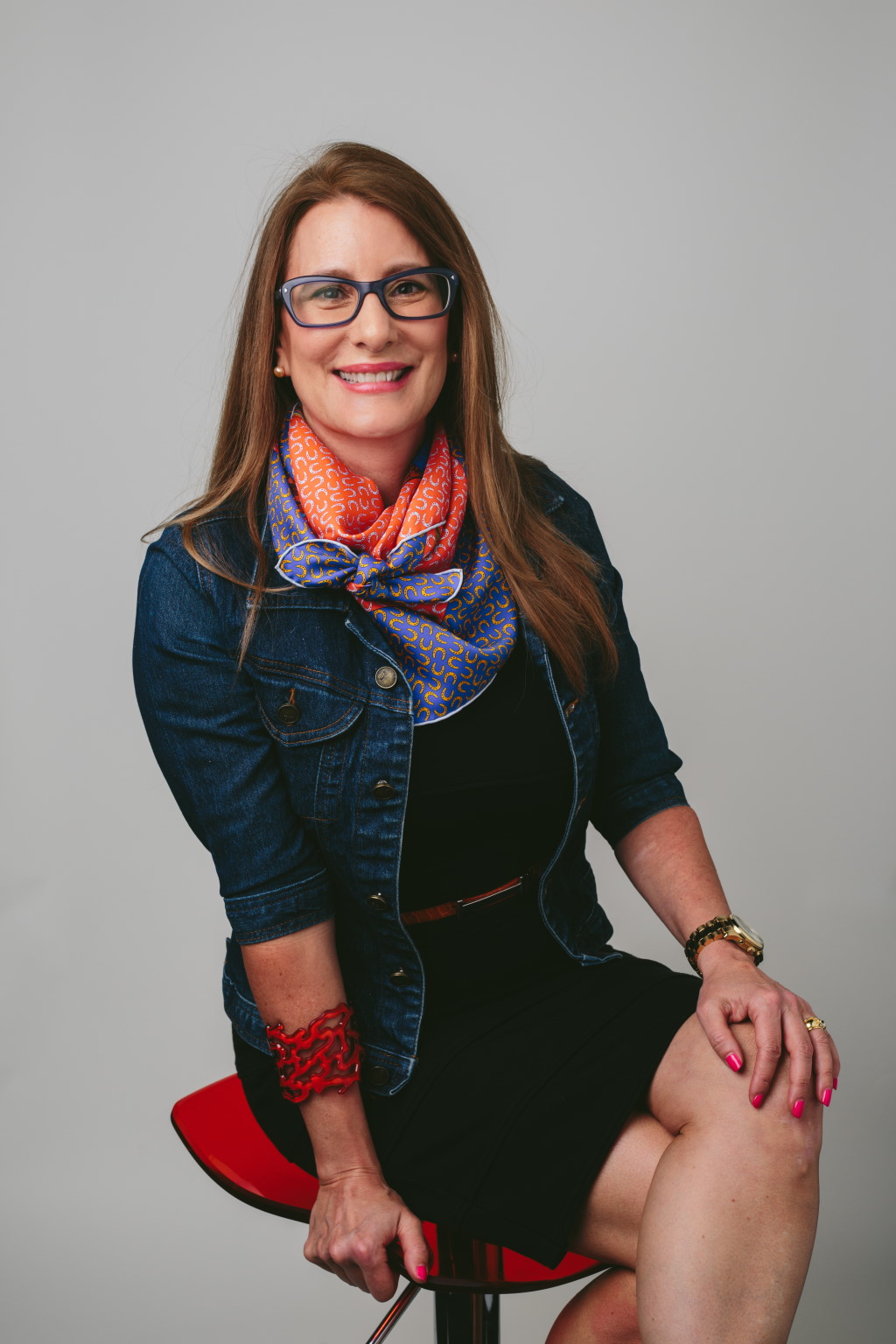 "The idea is that we will have a repository that everyone can tap when they want to identify and cite these current trends and data about Edmonton's unique expertise," she said. There are also plans in place to develop an innovation mapping platform, so people can see the different innovations that are happening in the city.
More details about the portal are expected in the near future, but for now, Warren said the goal will be for it to "increase commercial success and position Edmonton as an innovation capital ripe to tackle megatrends such as the climate emergency, public health and feeding the world."
When it comes to program strategy, Warren is looking at what's already in the market in Edmonton and what could be brought "in-house," plus what research needs to be undertaken and the gaps that exist in the market so that entrepreneurs have "a toolkit that they can use to leverage to grow their company and to innovate new products."
"Part of this will mean creating an interdisciplinary space, ideally in the downtown core, where innovators of all stripes can rub shoulders, exchange ideas, look to each other for mutual support and be a centre of gravity for startups and investors in Edmonton," Warren said.
Warren's predecessors pitched the idea of an "Innovation Hub" in 2018, but it was not well-received by entrepreneurs and the plan was eventually shelved.
"With the changes brought about by COVID, and as a new organization, we have a fresh opportunity to feature and support existing innovation spaces in the city and to create gravitational pull for innovators, startups, investors, accelerators, scale-ups, downtown universities and more," Warren said.
Connections
Collaborating with other organizations is also important, and Warren views her organization as "the glue." Innovate Edmonton is currently working with the University of Alberta to establish what will happen post-TEC Edmonton, as that organization is set to shut down by June 30.
It also is in the midst of working with Explore Edmonton on an "orderly transition" for Startup Edmonton.
"Whether or not those programs or entities are under our umbrella or supported by us is still to be determined," Warren said, explaining that she's unsure about whether the Startup Edmonton brand would go away, due to its role as a "much treasured and valued part of the ecosystem."
While such decisions are still in the works, Warren said the goal is to "put the picture on the puzzle box of innovation activities in the ecosystem in Edmonton, and bring that story to the forefront in terms of positioning Edmonton as a global innovation capital."
Warren is also building an Innovation Growth Council, which she said will be comprised of a group of volunteers who will advise both Warren and the board of Innovate Edmonton, with the aim to keep the organization grounded in the city's economic recovery effort across all innovation sectors.
Applications and nominations for the council are open until May 13, and Warren is hoping to attract a mix of entrepreneurs and innovators from the tech, social and cultural sectors of the city.
"If I were to define the mandate, in a nutshell, I would say the council will help us identify local companies and industry sectors that are doing exciting high-value things that can generate revenue, investment, returns, the kind of economic activity that we're looking to grow and attract in our city," Warren said.
Measuring success
Many of the changes Warren pointed to will happen in this quarter; in the summer, Innovate Edmonton will roll out its strategic and business plan publicly.
While Warren has lofty plans, she said she also recognizes the importance of measuring success by establishing performance measures and targets for Innovate Edmonton. That will include both classic metrics like dollars raised and the number of new companies, and more fluid assessments such as how Edmonton is perceived by others as an innovation city.
"Paying attention is the heart and soul of the job -- making sure that Innovate Edmonton is around the right tables, introduced to the right people, building our own list of true leadership and innovation, not just locally, but nationally and internationally. And then not just being a part of this, but identifying the unique leadership opportunities that we have with the mandate as the city's innovation authority," Warren said.
As of June 1, it'll be even easier for her to get a sense of whether Innovate Edmonton is headed in the right direction — that's when Warren is officially moving to the city from Vancouver with her husband. In the meantime, she's open to tips on the best places to eat and explore in Edmonton.
"We are excited for our next big adventure... and it's going be really great for me to meet people in 3D that I've only seen on screen."