Homelessness
Items tagged homelessness
---
News
The next city council should do more to support Edmonton's vulnerable populations by funding and advocating for more supportive housing, residents said at Taproot's sixth listening session.
Friday, April 16, 2021
Continue reading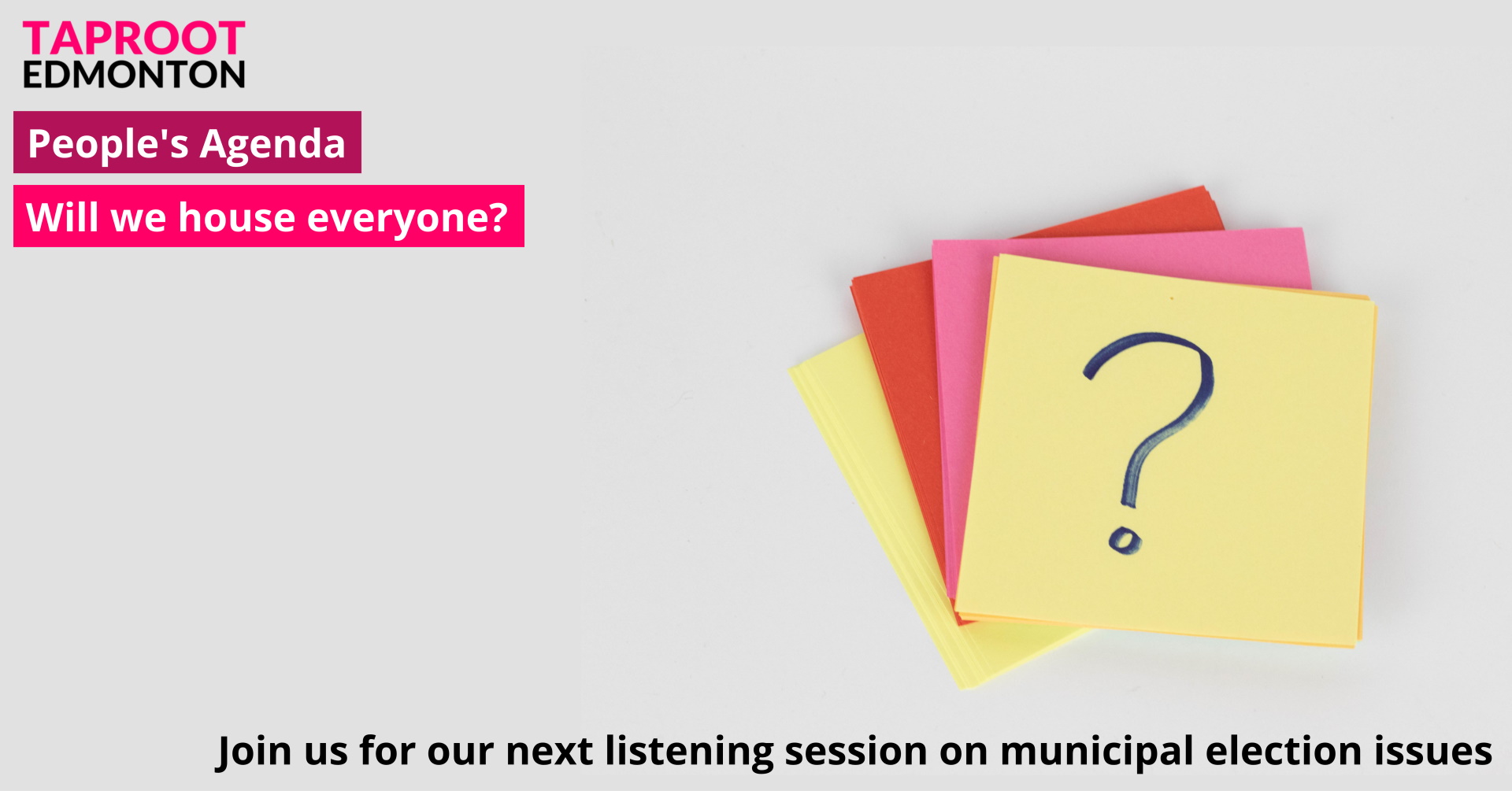 Content
Will we house everyone? That's the question we'll be exploring at noon on April 15 at the next listening session for our People's Agenda project.
Monday, April 12, 2021
Continue reading
Register
News
The federal government has pledged $24.8 million to cover the capital costs of four affordable housing projects in Edmonton, through the Canada Housing and Mortgage Corporation's (CHMC) rapid housing initiative.
Thursday, March 18, 2021
Continue reading