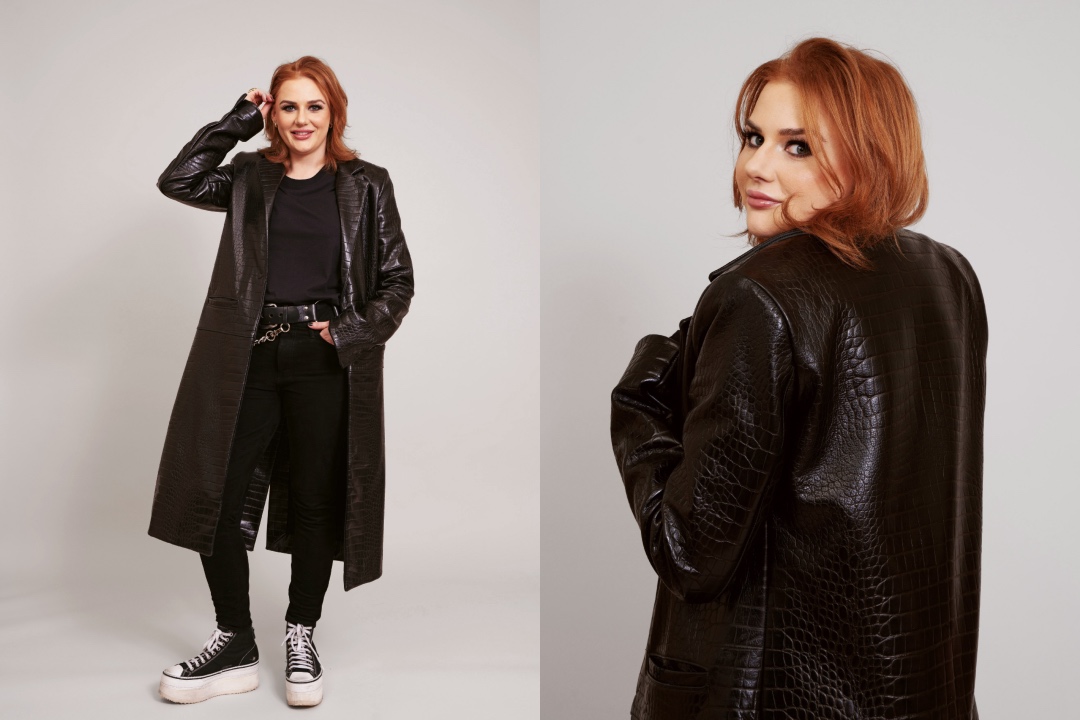 By
Ashley Lavallee-Koenig
One of Edmonton's newest fashion brands comes from the mind of a founder who is finally doing what she wanted to do when she grew up, after detours into neuroscience and an internet-of-things tech startup.
Emma Doolin created GALLERIADELE after her previous pursuits left her unfulfilled and convinced her to chase her true passion.
"I learned that nobody knows what they're doing and everything is making stuff up, and I thought, 'I could also make stuff up and not know what I'm doing, but own the full company myself and actually potentially love what I'm doing,'" Doolin told Taproot. "That's kind of what inspired me to start my own fashion brand."
Doolin's heart has been with design since she graduated from high school. But after moving to Toronto, she opted to ignore fashion programs that called to her and enrolled in a psychology program at the University of Toronto.
"I was this close to wanting to go to fashion, but instead I went to U of T because I thought, 'You know what? I need to get a traditional career. What sort of careers are there in fashion?'"
Partway through her degree in Toronto, she returned to Edmonton and finished it at the University of Alberta. She went on to earn a PhD in neuroscience after completing a thesis focused on patient recovery from spinal cord injuries.
She briefly enrolled in a post-doctorate degree before switching gears to co-found Element 4 with her husband, Callum, and other business partners. Doolin took the role of chief operating officer at the startup, which manufactures battery-less devices that harness ambient energy and help power the industrial internet of things.
Doolin and her husband "forfeited their stock options" at Element 4 and parted ways with the company in 2022. "I didn't love technology either," Doolin said. "It was a fun experience and I learned a lot, but also it was not my passion or where my heart was."
Officially founded in 2022, GALLERIADELE went live in June 2023. Doolin said the brand offers "edgy, luxury wardrobe staples" that are ready to wear. The name (pronounced gallery-uh-day-luh) is a combination of "gallery" and the German pronunciation of Adele, one of Doolin's middle names.
GALLERIADELE had its first in-person showcase at the PARKLUXE 2023 Fashion Show in Calgary on Oct. 13. The event included a runway featuring designs from Holt Renfrew, Greta Constantine, UNTTLD, and Paul Hardy, in addition to the local vendor market.
"PARK invited me to have a booth there, and they've been so supportive," Doolin said. "That was the first time where I had my clothes out and people could come and feel the clothes, shop it."
Continue reading