About Taproot Edmonton
Edmonton, Alberta, Canada · amiskwacîwâskahikan ᐊᒥᐢᑲᐧᒋᐋᐧᐢᑲᐦᐃᑲᐣ
Taproot Edmonton has been paying attention to our city since 2016. We began as an outlet that published longform stories prompted by questions submitted by members. We have since grown into a source of curiosity-driven original stories, curated newsletters on various topics, and locally focused podcasts, all in the service of informing Edmontonians about what is going on in their community. Taproot Edmonton is the flagship publication of Taproot Publishing.
Taproot Edmonton respectfully acknowledges that we are located within Treaty 6 territory and Métis Nation of Alberta Region 4. We acknowledge this land as the traditional home for many Indigenous peoples including the Cree, Blackfoot, Métis, Nakota Sioux, Dene, Saulteaux, Anishinaabe, Inuit, and many others whose histories, languages, and cultures continue to enrich our vibrant community.
---
Supporters, partners, and affiliations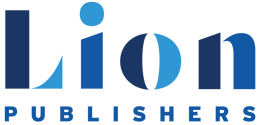 We are a proud member of LION Publishers.
---
We have been fortunate to work with many talented writers, editors, curators, and other contributors over the years.